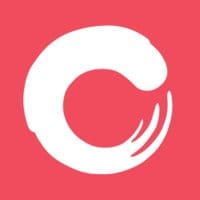 Lead Design Systems Engineer at Culture Amp
Job Description
Richmond, VIC · Full Time · UI Designer
Apply to Culture Amp
What do Airbnb, Kind and Salesforce have in common? They use Culture Amp every day to make their workplaces better and grow highly engaged employees. They also make up a community of over 2,000 organisations from around the globe who stand together to change the world of work.


With offices in Melbourne, San Francisco, New York, and London, Culture Amp isn't just for fast-growing startups - we're for every organisation that wants to put culture first. By making it easy to collect, understand, and act on employee feedback, we enable People teams to make better decisions, demonstrate impact, and turn company culture into a competitive edge.


It's what makes us the world's leading employee feedback platform.


Your role at Culture Amp


As the technical lead of Culture Amp's Design Systems team in Melbourne, you will be the person most responsible for defining the technology vision and leading the coding effort behind Kaizen, Culture Amp's growing design system.


A library of reusable user interface components for building web UIs, built from a set of foundational elements (colours, type styles, icons and animation primitives), Kaizen is used across (and receives contributions from) 10 teams, by front end engineers working in React and Elm (no experience required!) and by product designers working in Sketch. Styles are implemented with CSS Modules, which enables us to share them between React and Elm implementations of each component. React components are written in TypeScript. Releases are automated with Semantic Release. Our front end apps are well covered by unit, functional, and visual regression tests, but we plan to give Kaizen its own test suite too. It's published as an
open source project
with a
public-facing documentation site
, both of which have plenty of scope to grow and evolve under your leadership.
You should love crafting semantically rich and accessible HTML, widely compatible and performant CSS, and clean and easy-to-read JavaScript (or better yet, TypeScript). You should have opinions about component APIs and how things are named. But just as importantly, you'll need to be able to drive positive front-end collaboration across teams, navigating relationships between people as well as technology.
Design Systems is currently a team of five: two product designers and three engineers, of which you will be the most senior. Besides providing hands-on guidance and mentorship to the other two engineers in your team, you may also have the opportunity to manage one or more engineers in the front end practice (although that is not a requirement of this role).


Front End Engineering at Culture Amp is an inclusive practice distributed across cross-functional teams, many of which are remote-friendly, and all of which embrace flexible work arrangements. You should enjoy being surrounded by talented engineers, learning from others, as well as contributing to their development. To top it off, we hope you'll share our passion for culture and changing the world of work for the better. 


What skills you'll bring to Culture Amp


Strong web development fundamentals: HTML, CSS, JavaScript and associated web standards
Experience building rich web applications with a modern JavaScript framework such as React, Vue.js or AngularJS
A knack for communicating with other engineers, understanding their needs and being approachable when they need help
Passion for enabling product teams to build a successful product that solves complex problems for its customers

Here are a few highlights from Culture Amp


If you're excited by the opportunity to work in a fast growing start-up, where there's plenty of opportunities to pitch in on anything from shaping the next product feature to influencing our technology stack, and building a global software company from Melbourne, get in touch.
Apply to Culture Amp
More jobs at Culture Amp
About Culture Amp
Office address
29 Stewart Street, Richmond, VIC, 3121
Company size
201-500 people
Founded in
2009