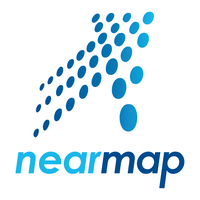 Digital Product Designer at Nearmap
Job Description
Barangaroo, NSW · Full Time · Designer
Apply to Nearmap
Nearmap is currently providing a virtual model of the real world – at a scale and detail that hasn't been done before.  We're looking for a passionate Digital Product Designer to help us create exceptional experiences across our online products and self-service channels.
Reporting to our Manager of Products for the Applications team, this role will help shape and define our digital, customer and partner self-service product offerings. As part of the product team, you'll work closely with product managers within the applications team and interact regularly with our other product teams including APIs/Integrations, Location Content, Product Marketing and Support/Documentation. You will be conducting user research, defining and documenting end-user workflows and illustrating user journeys. We want someone who knows you can't truly understand a customer problem without getting in front of them, someone who is driven to understand the market and is constantly looking at new opportunities for growth.
The essence of this role is leading our product direction for digital and self-service including our customer and partner portal.  This means the right person will focus on understanding the competitive landscape, researching the needs of our customers, defining requirements and the customer experience, articulating those requirements to engineering, tracking progress, releasing new versions into the market and enabling our sales team – the full lifecycle of a product manager.  The right person will also be able to work within a team that centers on Customer Experience. 
A bit more about the culture
At Nearmap, every opinion matters, our business model partnered with our open-door management style gives you the opportunity to make an impact. Our Nearmappers see the world differently and are intently focused on delivering the best location content in the world. Having a shared goal and a lot of fun reaching it is how our Nearmappers truly flourish at their home away from home. We're all super down-to-earth - except when we're in the sky capturing fresh imagery!
You have the luxury of bringing your own individual strengths to this role which will empower you to dive into the deep-end and do what is necessary to succeed. You will thrive in a flexible and diverse environment that craves leaders to improve the way things get done with a no-fear, can-do attitude.
A typical day for you may look like this
Collaborate closely with the product team and other business stakeholders to understand our customers' needs and ensure we are solving the right problems.
Partner with product managers and engineers to synthesise insights and ideas into requirements and deliver products and services that have real impact.
Illustrate and communicate design solutions across complex use cases by creating and documenting user journeys, mock-ups and prototypes.
Working closely with engineers to come up with technically viable, simple and scalable solutions for a diverse set of customers.
Take a pragmatic and iterative approach and understand that not all requirements can be delivered at once - you can hone in on what's essential to meet user needs and deliver business value.
Rapidly produce multiple concepts and prototypes to test out ideas with customers and stakeholders - you know when make low-fi sketches and when pixel perfection is required.
Build a world class digital experience including first focusing on the portals that serve our customers today.   Evaluate the interface, functions, support, on-boarding material and decided how this will be integrated into the customer portal.
Work closely with the Product Manager for Partner Products to create an equally compelling partner portal.
Evaluate the market for completely self-service digital products and our entry paths into this channel.
Work to define all feature and functions that create a compelling user experience from administration through adoption and advocacy.  
Help build our content that will be part of this experience.  Work closely with product marketing to get this done. 
Assist with analysis and research into new markets, product & features.
More about what you need to bring
Experience in Product Management especially in digital, SaaS products can customer self-service portals. 
5+ years' experience working as UX/UI designer on digital products and services. Degree or equivalent experience preferred.
Experience designing applications in a B2B environment.
Bring together a user-centred approach with business needs and technical feasibility.
Deep experience in at least one of the following facets of design: user research, service design, interaction design or visual design.
Have experience and curiosity within agile and lean philosophies and a growth mindset.
Creative problem-solving skills - you can operate in a rapidly evolving environment and you're comfortable leading all aspects of product design from customer discovery through to product definition.
You're great with stakeholders, with excellent presentation and communications skills
You're curious and a keen learner who is passionate about product and product design.
You are a champion for the customer
Strong business acumen and demonstrated knowledge of converting customer insights into valuable customer experiences
Customer-focused approach to problem solving
An expert in combining design and analytical skills to reach creative solutions
A data-driven decision maker
A good brand ambassador
Experienced in user research methodologies and can educate others
Demonstrated understanding of modern HTML & CSS, and a working knowledge of current engineering approaches to building digital products.
Some of our perks include
Competitive pay, bonus plan and Employee Share Scheme.
Flexible working environment, work life balance is a necessity.  
Opportunities for continued career growth and development.
Ergonomic workstations with sit stand desks.
Fortnightly massages.
Free reign of Nearmap's products.
Free healthy breakfast, snacks & lunches available in our kitchen with water views.
An allowance to help you focus on your well being.
If you think you tick all the boxes and could see yourself working at Nearmap, we invite you to come and make a difference!
Apply to Nearmap
About Nearmap
Office address
100 Barangaroo Avenue, Barangaroo, NSW, 2000
Company size
201-500 people
Founded in
1998