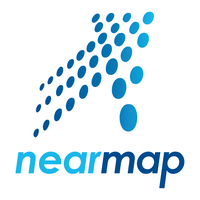 Head of Strategic Planning at Nearmap
Job Description
Barangaroo, NSW · Full Time · Growth
Apply to Nearmap
Nearmap is currently providing a virtual model of the real world – at a scale and detail that hasn't been done before. At Nearmap, we have an appetite for high performing individuals and we are currently on the hunt for a Head of Strategic Planning.

The Head of Strategic Planning is responsible for the development of Nearmap's mid and long-term new initiatives with a view to creating shareholder value. As Nearmap is expanding both its product set and its geographic reach, planning is required before each major new initiative to understand the value, risks and impact on Nearmap of that initiative.  Also, this role will assist in developing, communicating and understanding the relative importance of each major initiative to help guide and sustain Nearmap's overall strategic direction.

Working with the Executive Team, the Head of Strategic Planning will assess the range of opportunities for Nearmap's growth, assist the executive team in deciding which of these are key objectives, and build the strategic plan for those key objectives. The person will also ensure that the strategic plans are handed over to operational roles, and where required assist in the launch of new initiatives.

A bit more about the culture


At Nearmap, every opinion matters, our business model partnered with our open-door management style gives you the opportunity to make an impact. Our Nearmappers see the world differently and are intently focused on delivering the best location content in the world. Having a shared goal and a lot of fun reaching it is how our Nearmappers truly flourish at their home away from home. We're all super down-to-earth - except when we're in the sky capturing fresh imagery!

A typical day for you may look like this


Leads the development of Nearmap's mid and long-term growth initiatives in accordance with its strategy.
Establishes credibility through the organization and with the Executive Team as an effective developer of solutions to business challenges.
Assesses commercial, financial, competitive, strategic and risk aspects of new business initiatives.  Will prepare business plan for the initiatives as well as understand how the plan will be implemented within Nearmap.
Ensure the Nearmap Core Values are used as the basis of all decision making
Understand the broader remote sensing market, business customer needs and other players including products in the market.
Assess industry and technology changes that could impact Nearmap's growth plans.  Also, evaluate potential actions Nearmap should take based on those changes.
Identify areas where Nearmap can enhance its growth trajectory through campaigns, partnerships and/or M&A.
Assesses industry risks and ensures that these risks are being anticipated, monitored and managed. 
Use data (internal and external) to build the financial and strategic business case for new initiatives.
Work with the executive team, across Nearmap, to understand the impact of new initiatives to achieve the required buy-in, or where appropriate reject the plan.
When necessary, be able to present those plans for board approval.
Where required, some plans will be followed through to operational implementation to ensure their success and to learn any implementation issues.
Ensure Nearmap's systems, processes, people and data are able to support the new initiative.
Take ownership to ensure the success of new plans.

More about what you need to bring


Strong track record in successful technology start-ups, SaaS business or similar         
Experience in strategic planning and execution
Experience in formulating, developing and implementing new strategies
Ideally, knowledge of the remote sensing / earth observation industry
Financial Modelling
Strategic thinking
Business Acumen
Professional written and verbal communication skills and interpersonal skills
Results Driven
Problem Solving/Analysis
Collaboration Skills
Ability to work in a fast-paced environment              
Relevant tertiary qualifications, MBA or other post graduate qualifications an advantage

Some of our perks include


Competitive pay, bonus plan and Employee Share Scheme
Flexible working environment, work life balance is a necessity  
Opportunities for continued career growth and development
Ergonomic workstations with sit stand desks
Fortnightly massages
Free reign of Nearmap's products
Free healthy breakfast, snacks & lunches available in our kitchen with water views
An allowance to help you focus on your well being 

If you think you tick all the boxes and could see yourself working at Nearmap, we invite you to come and make a difference!
Apply to Nearmap
About Nearmap
Office address
100 Barangaroo Avenue, Barangaroo, NSW, 2000
Company size
201-500 people
Founded in
1998