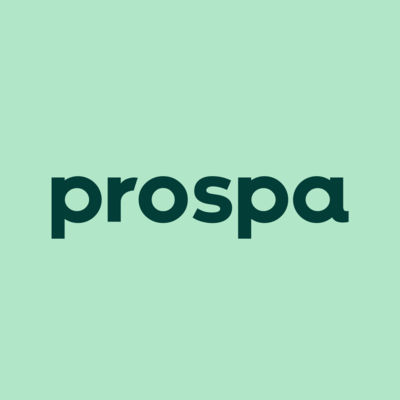 Engineering Manager at Prospa
Job Description
Darlinghurst, NSW · Full Time · Engineering Manager
Apply to Prospa
Prospa is passionate about its people. Their diversity, skills and passion are the foundation of what we deliver to our customers – where employees are dedicated to achieving stellar results and exceeding customer expectations.
Prospa helps small businesses across Australia achieve their dreams, by creating an alternate funding pathway when traditional finance is not available. To date we've helped over 19,000 unique small business customers across Australia with over $1 billion in small business loans.
Prospa has established itself as a clear #1 online lender to small business in Australia and current growth trajectories see the business continuing to invest in its rapidly growing team, currently 250 strong.
Our people are driven by our values.
Obsess About Customers – We don't just listen, we hear what's important.
5* Trustpilot Customer Rating (9.8/10)
Be Bold, Open and Real – Have the courage to take educated risks.
Winner – 2017 FinTech Australia 'Finnie' Award for 'Best Leaders'
Day 1 – We're motivated by the start-up mentality.
Winner – 2018 Financial Times High-Growth Companies (Asia Pacific)
Deliver Value Fast – We celebrate outcomes not process.
Winner – 2015 Deloitte Tech Fast 50 (Almost 7000% growth in three years)
Simplicity – The work of a true genius is making the complex simple.
Winner – 2017 Fintech Business Awards 'Lending Innovator'
One Team – Success comes from embracing different perspectives.
4.6* Glassdoor Staff Happiness Rating & 2018 Aon Best Employer
Your role
You will be an outstanding, passionate people leader with an engineering background keen on encouraging and developing high performing, diverse engineering teams. This is going to be a fun, fast paced and exciting role that will bring a new dynamic to our agile way of working. Are you up for the challenge?
As our Engineering Manager, you will report to our forward-thinking head of Engineering and have the responsibility to grow and lead our engineers. Being in the driving seat of Prospa's tech strategy and roadmap your challenges will include understanding priorities, reducing distractions and keeping us awesome. Your success at Prospa will be realised on your individual efforts and how well your team meets their goals.
Being part of our Prospa family means everyday you'll be surrounded by people who are brilliantly curious who enjoy change. We challenge ourselves and offer rewarding roles across a range of areas in FinTech.
What you will do
Support and lead your team of software engineers, some of whom will be distributed in global locations.
Guide the team in honing the best software development practices, technical design and implementation to be successful.
Be a mentor. You will spend much more time reading code than writing it. You will identify the strengths of the individual developers and develop the team to play to those strengths.
Be responsible for delivery and implementation of projects, using Agile methodologies and attitude.
Have full ownership of bringing the best global engineering talent to your team.
Collaborate across Prospa to understand our customer and business requirements and translate them into technical needs and actions.
Be the champion voice of the customer through collection of metrics across learning of design and product assumptions.
Keep abreast of technology changes whilst keeping Prospa on the leading edge of the landscape.
Champion our diversity, inclusion and people initiatives to ensure we have the best talent and allow your team to bring their full selves to work.
About you
An outstanding People leader, who has in depth technical background.
Proven capabilities in the areas of critical thinking, partner engagement and decision-making.
Strong mentoring skills to grow and develop a team of engineers.
Natural Influencer who will be collaborating with Product managers, tech leaders to navigate the conversations in right direction by asking the right questions to enable the developers to stay focussed.
Compassionate leader who can identify and relate to the team's emotional and intelligence quotient and play the strengths to their success.
5+ years Software Development experience
1+ years Leading Software Engineers in a product/technology company
Your tech knowledge
Good Knowledge of JAVA, .NET or ReactJS required
Agile principles eg (Scrum, Kanban, XP), TDD, BDD
Continuous Integration, Continuous Deployment and Continuous Delivery
Cloud based development in AWS or Azure, preferably in PaaS
Git + Workflows to support code review and release of software
Architectural patterns with exposure to a product that contained either Microservices, Message-Based Architecture, Event Based Architecture, CQRS and Event Sourcing
Come and join our team
If you can see yourself at Prospa and feel you can contribute to the ongoing success of our company, please hit 'apply'.
We embrace diversity in our people and our thinking and provide a collaborative, inclusive, innovative and respectful environment. We celebrate who you are, recognise & reward great achievements, and actively provide our people the same great experience we provide our customers.
We are committed to being an equal opportunities employer and we never discriminate on the basis of race, religion, gender identity or expression, sexual orientation, age, marital or disability status.
With the greatest respect CVs will not be accepted from recruitment agencies at this time.
Apply to Prospa
More jobs at Prospa
About Prospa
Office address
4-16 Yurong Street, Darlinghurst, NSW, 2010
Company size
201-500 people
Founded in
2011