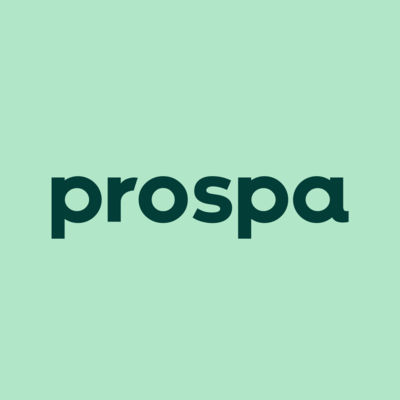 People Experience Specialist at Prospa
Job Description
Darlinghurst, NSW · Full Time · Human Resources
Apply to Prospa
Prospa is passionate about its people. Their diversity, skills and passion are the foundation of what we deliver to our customers – where employees are dedicated to achieving stellar results and exceeding customer expectations. Our values: obsess about customers; deliver value fast; day 1; simplicity; be bold, open and real; and one team, inform how we believe and act every day. We are also recognised as an AON Hewitt Best Employer in 2017 and 2018 and a FINNIES Best Fintech Place to Work.

Prospa helps small businesses across Australia and New Zealand achieve their dreams, by crafting an alternate funding pathway when traditional finance is not available. To date we've helped over 22,000 unique small business customers with over $1.2 billion in small business loans.

Prospa has established itself as a clear #1 online lender to small business in Australia and current growth trajectories see the business continuing to invest in its rapidly growing team, currently 250 strong.

This represents a fantastic opportunity to join one of Australia's most exciting and fastest growing Fintech businesses with an awesome culture and plenty of further growth.
The role

We are looking for a natural connector with attention to detail whose ability to fosters connections encourages those around them to build community experiences for our people – at all our locations. As we grow and open new office locations, there is an opportunity to assist in the implementation of global programs and liaise with local employee experience champions to establish localised experiences that ensure and improve the quality of life our employees enjoy at work by making sure employees have what they need to thrive.

This role is responsible for delivering internal events and engagement programs. With a focus on delivering value in a face-paced, evolving environment, the role will require someone who has an ability to adapt to change, and anticipate when change is need to our engagement programs. It will require excellent vendor and partner management to ensure the ongoing delivery and evolution of programs.

As an ambassador for Prospa values internally, this community builder will be responsible for ensuring all Prosparians love their workplace and feel valued and engaged throughout their employee journey. Working closely with the Employee Experience Lead, multiple teams across People & Culture —and the rest of Prospa—this role is for a go-getter who takes a huge amount of pride in their work and is excited to be leading the field of Employee Experience in Australia.

It will provide opportunities to bring creativity and an ambitious approach by actively experimenting with new and different ways while always ensuring our people are at the heart of what we do.
Role responsibilities


Deliver purposeful experiences and activities throughout the year. For example, but not limited to:
Internal launch experiences, business operational changes, and change management communications as appropriate.
Deliver seasonal engagement programs like Summer / Winter at Prospa
Employee lifecycle programs like onboarding and anniversary programs.
Build internal communities and Employee Resource Groups to support grassroot communities
Ensure engagement programs are executed to budget and to schedule.
Maintain continuous excellent communication to represent the P&C and EX function internally and Prospa externally.
Ensure all internal communications and brand are aligned with Prospa business brand and EVP.
Run regular engagement feedback loops and ensure accuracy of data
Handle vendor relationships
Deeply engage with the work and be an advocate for the team's agenda and brand.

Skills, experience and knowledge


a passion for and solid experience delivering intentional people experiences
experience planning and executing events and programs including supporting communication plans, and following through on those plans to completion.
a proven ability to build strong relationships and be comfortable engaging across multiple levels, from the CEOs to vendors – this role needs strong internal trust with stakeholders; and strong vendor management skills to ensure programs are delivered
good interpersonal skills – strong written, verbal, and visual communication skills, comfortable writing clear, polished comms in a variety of channels
comfortable with technology as an enabler to scale
ability to maintain your composure, accept feedback, and deliver in a fast-paced and ever-changing environment
proven experience as an excellent self-starter and in follow through
ability to problem-solve and take ownership of issues in the EX space, regardless of where they originated – with an awareness of impact to our internal customers
Come and join our team

If you can see yourself at Prospa and feel you can contribute to the ongoing success of our company, please hit 'apply'.

We embrace diversity in our people and our thinking and provide a collaborative, inclusive, innovative and respectful environment. We celebrate who you are, recognise & reward great achievements, and actively provide our people the same great experience we provide our customers.

We are committed to being an equal opportunities employer and we never discriminate on the basis of race, religion, gender identity or expression, sexual orientation, age, marital or disability status.

With the greatest respect CVs will not be accepted from recruitment agencies at this time.
Apply to Prospa
More jobs at Prospa
About Prospa
Office address
4-16 Yurong Street, Darlinghurst, NSW, 2010
Company size
201-500 people
Founded in
2011