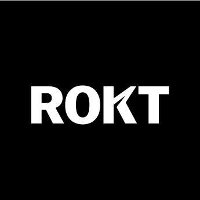 People Operations Executive at Rokt
Job Description
Surry Hills, NSW · Full Time · Human Resources
Apply to Rokt
The original Rokt band got together in 2011. From there we've grown to an amazing global ensemble of over 185 people in Sydney, New York, Melbourne, the Netherlands, London, New Zealand, and Japan. In 2019 we're doubling down on our investment in our People team. Do you want to be our next generation Rokt'star?


The People team is looking to add another highly motivated HR all-rounder to undertake a variety of HR duties, in the role of People Operations Executive and reporting to the Director of People & Culture, APAC. This role is best suited to someone who has ~3 years experience, who is looking to get involved in the strategic operation direction of the People function, but can also get 'hands on' in executing the People processes already established.


The ideal candidate will have a general knowledge of human resources and support the Director of People & Culture in the development, implementation and review of HR initiatives at Rokt. They will be able to work autonomously and efficiently to ensure the smooth running of HR projects and operations and have experience operating and managing a HRIS and related performance management tools.


The role will act as a first point of contact to attend to, and effectively answer all global Rokt staff queries relevant to Human Resources, with a day-to-day focus on the APAC markets.


This will also involve special projects and the general administration of Rokt hiring and related tools (and supporting senior executives with their hiring processes), benefits, payroll, training and development, legal compliance, and other HR issues. Prior experience in recruitment (either external or internal) is preferred.


Key responsibilities


General:


Responsible for HR platforms of Rokt globally, across 6 countries (Singapore, Australia, New Zealand, USA, UK and Japan).
Act as first point of contact to attend to and effectively answer all Rokt staff queries related to the People function.
In doing the above, seek out ways to enhance, improve and streamline established processes to help Rokt scale, at a time when the global workforce is growing ~50% year on year.

Recruitment + Onboarding:


Manage full spectrum of employment cycle from recruitment to exit, and look at ways to continuously improve all aspects of this.
Support the recruitment/hiring process by strengthening background check processes, assisting in shortlisting, guiding people managers in interview techniques, and other support as required.
Manage all hiring requirements via Rokt's recruitment software across several hiring sites & ensuring roles are published and communication is managed effectively with all applicants.
Prepare and issue employment contracts and related documents; including comprehensive understanding and management of visa applications globally (including management of key external consultant providers in this field)
Refine, maintain and coordinate quarterly onboarding programs for all new hires
Ownership, enhancement and execution of the Rokt buddy program
Preparation and distribution of online Welcome Pack on Rokt's HRIS
Manage all new hire check in interviews + insights management
Monitor and maintain the Rokt presence on key hiring sites such as LinkedIn and Glassdoor.

People & Engagement:


Manage all employee information in the Rokt HRIS system and Organisation charts; including analysis and improvement of current tools
Review, refine and coordinate probationary, mid year and annual performance appraisal processes, including pay reviews, ratings and bonuses
Manage Rokt's Handbook and related policies
Manage Rokt's online Learning Management System
Manage exit process for outbound staff
Design and administer the quarterly and annual pulse survey processes.
Manage employee transfers across all Rokt offices
Assist Finance with the administration of the Rokt Participant Share Scheme
Assist in the planning & preparation for Rokt 'end of quarter' and 'annual' company training events.
Ensure effective documentation of all HR related matters.
Assist with additional projects, as assigned

Requirements


Bachelor's degree (preferably in a relevant field)
Knowledge of human resources processes and best practices (and specific knowledge related to the APAC region)
High level of proficiency with MS Office
Outstanding communication and interpersonal skills
Ability to handle data with confidentiality
Strong time & project management skills

Benefits

In return for your amazing skills, we'll provide new challenges, an encouraging team environment and a competitive salary. We also have lots of awesome perks, including an employee stock plan, training budget, tech allowance, annual kick off in amazing places (including Hawaii, the Blue Mountains, and Thailand in 2020!) and free lunches! There's also sponsored social clubs including Microcontrollers, Gym, Basketball, Board Games, and even a Band. You could start your own club too.


Whether you love indie, pop, ASMR, metal, jazz, hip hop or classical, we'll make space for you to be a Rokt'star. Get your application ready* and apply now.


We recognise balance and difference is important in all business. We encourage you whatever your background, gender, religion or sexual orientation to apply. If you need other considerations or adjustments please highlight in your application and our Recruiter will be in touch.


(*no singing, or instruments required, promise.)
Apply to Rokt
More jobs at Rokt
About Rokt
Office address
300 Elizabeth Street, Surry Hills, NSW, 2010
Company size
201-500 people
Founded in
2010