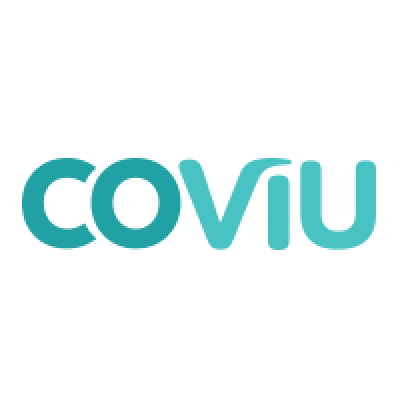 Technical Support Engineer Level 2 at Coviu
$60k - $95k in South Brisbane, QLD
Apply to Coviu
At Coviu, we're looking for a level 2 technical support engineer to join our team either in Brisbane or Sydney working on our WebRTC based telehealth platform to make quality health care more accessible.


About us


We are a growing local startup that is changing the way healthcare is delivered. We do this by providing a web-based platform for medical professionals and patients that makes conducting online consultations a breeze, and augments the experience with relevant clinical tools and medical information, some of which are built on AI and machine learning.


We're a small, friendly and capable team that values people - one of our founders is active with the W3C, and was a co-editor of the W3C video specification. As a company, we spun out from our roots within CSIRO in 2018 with investment from Main Sequence Ventures - a major international investor. We've since expanded massively and are now servicing over 7000 clinicians across different size healthcare businesses, from sole trader to large hospitals.


With the Coronavirus scare, we have just hit our next growth phase, so it's a great time to join the team and grow with us.


The role


We are looking for a passionate and talented technical support engineer who is able to help our customers resolve their technical issues and help our Enterprise customers get set up and supported.


We employ the latest cutting-edge technologies of WebRTC, modern Javascript and React on the front end and a microservices infrastructure on the back end. We are hosted in AWS with an automated deployment pipeline and a large amount of automated monitoring.


As a level 2 support engineer, you will be working both with our customer success team and our technology team to get customers set up and address their technical issues as they arise. We pride ourselves in our short response times, which are important to the healthcare industry.


Issues that might arise include the creation of DNS & SSL setup for enterprise customers, the configuration of deployed enterprise platforms, the debugging of firewall issues, the debugging of camera, microphone, device, Web browser or network issues, and the setup of video calls in Citrix style environments.


You'll represent the customer to our internal tech team to replicate their issues, come up with solutions, and if necessary bring product quality issues to the attention of our technical team to ascertain they are getting taken care of.


You'll be working either out of our Brisbane (South Brisbane) or our Sydney (Darlinghurst) office.


What we're looking for


Our level 2 technical support engineer will need to be able to communicate directly with our customers and provide exceptional customer service while responding to phone, email, and interactive chat requests for technical support.


You'll have a good technical understanding of networking and communications technology, including HTTP, HTTPS, RTP, RTSP, STUN, TURN, SIP, H.323 and will be able to analyse networking issues from the command-line.


Your will be able to translate internal Engineering-speak into clear directions for customers and vice-versa. You'll be our technical contact for customers experiencing issues with installation, configuration, operation and management of our telehealth platform - simple requests are handled by our customer success team.


As a cloud software provider, we work across all operating systems, so you'll need to feel comfortable debugging issues through the Web browsers of our clients on all platforms including mobile. For our enterprise customers, an experience analysing Wireshark dumps for firewall and proxy issues will be highly valuable.


You'll bring good analysis and debugging skills - prior experience in supporting communications software will be a plus. You'll work in a great team which highly values and offers peer support while you develop a deep understanding of the Coviu product.


Interested?


If this sounds like it might be you - apply today!
Apply to Coviu
About Coviu
Office address
17 Brereton Street, South Brisbane, QLD, 4101
Company size
11-50 people
Founded in
2015