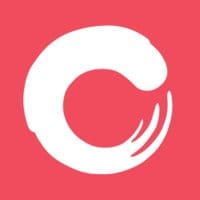 Design Systems Product Manager at Culture Amp
Apply to Culture Amp
What do Airbnb, Kind and Salesforce have in common? They use Culture Amp every day to make their workplaces better, along with over 2,500 other companies from around the globe, making up a community who stand together to improve the world of work.
With offices in Melbourne, San Francisco, New York, and London, Culture Amp isn't just for fast-growing startups - we're for every organisation that wants to put culture first. By making it easy to collect, understand, and act on employee feedback, we enable People teams to make better decisions, demonstrate impact, and turn company culture into a competitive edge.
It's what makes us the world's leading employee feedback platform.
The opportunity at Culture Amp 
We are looking for an experienced Design Systems Product Manager to level up Culture Amp's ability to amplify our unique visual language across all our products. You will be a member of a dedicated cross-functional team with a mission to accelerate design and development of Culture Amp's product UI through a system of visual design and functional patterns. You will be responsible for curating the vision behind Kaizen, Culture Amp's growing design system.
As one of the members of this business-critical team, you will
Articulate and evolve the Design Systems team's vision and mission, building strategies and systems which impact all our products.
Stay on top of the latest design systems thinking, engaging with the wider community and bringing valuable learnings back to the organisation.
Seek diverse input from a broad set of internal stakeholders to ensure your team is always able to create the most effective solution.
Decisively resolve priorities, timing, risks, task importance, and possible breaking changes.
Clarify scope to balance delivering minimum useful functionality with properly scalable system design.
Prioritise your backlog with inputs from key stakeholders; continuously evaluating impact versus effort tradeoffs.
Identify, monitor, and report on system use across the company.
Develop effective ways of assessing the business impact of the Design System
Interview and foster discussions with others using the system.
Align research activity to assess efficacy of system concerns.
Set up knowledge-sharing processes that promote collaboration, pairing, and training
What you bring to our camp
This role would most likely suit an individual who has a background in design or engineering that has transitioned into Product Management. Other expertise includes: 
Previous experience with systems design is a must 
Strong stakeholder engagement and change management abilities
A background in design or engineering that has transitioned to Product Management is a plus.
You are comfortable presenting to large groups and debating with senior stakeholders
Experience defining and delivering clear and efficient design documentation
Strong analytical skills
The ability to clearly communicate requirements at different levels
Strong design skills or relevant experience across UI, UX, content and Front-End
The ability to clearly identify, articulate and prioritise the strategic and tactical value of your vision and roadmap
A tenacious ability to get things done, and work effectively across multiple streams
Here are a few highlights from Culture Amp
Apply to Culture Amp
More jobs at Culture Amp
About Culture Amp
Office address
29 Stewart Street, Richmond, VIC, 3121
Company size
201-500 people
Founded in
2009