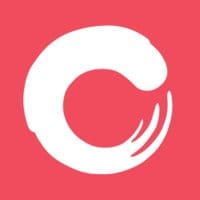 Director of Finance & Financial Controller at Culture Amp
Job Description
Richmond, VIC · Full Time · Finance
Apply to Culture Amp
What do Airbnb, Kind and Salesforce have in common? They use Culture Amp every day to make their workplaces better and grow highly engaged employees. They also make up a community of over 2,000 organisations from around the globe who stand together to change the world of work.
With offices in Melbourne, San Francisco, New York, and London, Culture Amp isn't just for fast-growing startups - we're for every organisation that wants to put culture first. By making it easy to collect, understand, and act on employee feedback, we enable People teams to make better decisions, demonstrate impact, and turn company culture into a competitive edge.
It's what makes us the world's leading employee feedback platform. 
The opportunity
We are looking for an experienced Director of Finance & Financial Controller to lead the corporate accounting, reporting & tax teams of a global, fast growth company that truly embraces putting culture at the forefront of everything we do.
This role provides an opportunity for a seasoned finance professional to continue to enhance the infrastructure needed to support our business growth and ensure the integrity of our global accounting, reporting and compliance functions by providing leadership, business collaboration, process knowledge, and technical expertise.  In particular, you will be instrumental in establishing a team, processes and systems that could support a potential future IPO.
As Culture Amp's Director of Finance, you will report to the CFO and have significant exposure to the Executive Leadership Team and CEO.  You will be a seasoned executive with integrity, vision, drive, intelligence, and capability. You will be a multi-dimensional thinker who operates not only on the basis of important past experiences but also considers new approaches and developments that occur in a fast changing company and market.
As the Director of Finance & Financial Controller, you will
Accountable for the finance objectives and accounting policies of the company
Own the monthly and quarterly close and financial reporting processes, with a focus on compliance and driving improvements to enable business decisions
Responsible for general ledger integrity (which includes transactional accuracy that meets business expectations)
Direct oversight and responsibility for all aspects of technical & corporate accounting as well as all statutory and regulatory compliance requirements including tax filings
Oversee tax, treasury, and risk management activities, as well as equity plan administration
Establish, monitor, and maintain the system of internal controls that ensures the integrity of all critical systems, processes and data,  including documentation of accounting and control policies
Oversee the evaluation, selection and implementation of relevant finance and BI systems and tools
Primary point of contact with external auditors, driving efficiencies and proactively addressing emerging and complex accounting issues
Develop comprehensive monthly / quarterly historical financial reporting package to support financials and to enable timely analysis of results and related disclosures
Work closely with FP&A to develop robust budget to actual reporting and ensuring understanding of variances to budget
Build relationships with key stakeholders at all levels across the organisation and work cross functionally to accomplish goals within and outside of finance
Drive finance to be more agile, adaptive and aligned to changing business requirements
Provide support for ad-hoc projects and analysis along with financial presentations for executive management and the Board of Directors
Recruit, lead, motivate and develop a team of accounting professionals to grow their careers by enhancing processes, developing technical capabilities, building relationships with the business, and solving problems.
What skills you'll bring to Culture Amp
Excellent interpersonal and communication skills. You are able to work effectively across organisational and functional boundaries. You have a collaborative mindset.
Proactivity and initiative. You are capable of juggling multiple priorities in a dynamic, rapidly growing and fluid organisation. You are highly organised and skilled at creating structure in situations that are uncertain or ambiguous.
Deep curiosity and complex problem-solving skills. You are innovative with the ability to create differentiated analysis based on the situation. You are able to clearly and simply present key takeaways and make recommendations.
Strategic Leader & Coach.  You are a proven leader who loves inspiring and developing financial professionals. You know how to lead through change and are motivated by the challenge of a fast-paced, high-growth environment.  You have a high degree of financial, analytical and process leadership and business acumen.
Results focus. Strong results orientation and accountability with the ability to solve problems and execute in a dynamic, fast-paced environment.
Relevant experience.  

CA/CPA (or equivalent) qualification  
10+ years hands on experience in finance & accounting management, financial control and/or financial operations roles  
Extensive experience with multi-jurisdictional financial reporting and analysis, statutory compliance and cash-flow management
Ability to design and implement accounting and finance related best practices, controls, and processes, and system selection and implementation experience
Solid understanding of technical accounting standards, practices and the analysis and reporting of financial data
Experience in the technology and/or software industry, particularly at a fast growth SAAS company, is preferred.  
Here are a few highlights from Culture Amp
If you're excited by the opportunity to work in a fast growing start-up, where there's plenty of opportunities to pitch in on anything from shaping the next product feature to influencing our technology stack, and building a global software company from Melbourne, get in touch.
Apply to Culture Amp
More jobs at Culture Amp
About Culture Amp
Office address
29 Stewart Street, Richmond, VIC, 3121
Company size
201-500 people
Founded in
2009