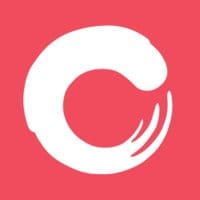 Director of Machine Learning at Culture Amp
Apply to Culture Amp
What do Airbnb, Slack and Salesforce have in common? They use Culture Amp every day to make their workplaces better, along with over 2,500 other companies from around the globe, making up a community who stand together to improve the world of work.
With offices in Melbourne, San Francisco, New York, and London, Culture Amp isn't just for fast-growing startups - we're for every organisation that wants to put culture first. By making it easy to collect, understand, and act on employee feedback, we enable People teams to make better decisions, demonstrate impact, and turn company culture into a competitive edge.
It's what makes us the world's leading people & culture platform.
The opportunity at Culture Amp
Culture Amp is seeking a Director of Machine Learning to lead our machine learning engineering team. This is an exciting opportunity to work with some of the best minds on complex problems in the area of natural language processing (NLP), recommendations, and foresight prediction.
As the first and largest people & culture platform we have more and better structured data than anyone in the employee feedback space. We already collect data from millions of employees across thousands of customers and many more in our People Geek community. We have leveraged that data to draw important insights for our customers to help them create better places to work. For Culture Amp machine learning plays a crucial and increasing role in helping our customers realise meaningful insights from our data moat. We continue to be committed to leveraging cutting edge techniques to uncover and communicate ever deeper insights and help our customers drive meaningful change.
Leading both people and the machine learning technology vision, this role will help us deliver numerous features that will have a significant impact for our customers. 
Examples of where machine learning can help us unlock more value:
What are employees talking about? Negatively? Positively?
Which cohort of employees are most at risk of leaving?
What bias' exist when giving feedback?
What actions are most effective for companies like yours?
What are the early indicators that somebody needs support to continue to be high performing? 
Responsibilities
Hiring and leading all our machine learning engineers 
Shape the machine learning road map
Work with product managers to deliver world-first features
Strategically position Culture Amp for future success in machine learning
Educate and train others in the business about where machine learning could have a big impact
What you bring to our camp
You will help shape the future of ML at Culture Amp through guiding the development of the next round of machine learning features. You will guide features from conception through to implementation, by helping to identify the right features to build, and making sure we have the people and expertise to prototype and build them.
The conception phase starts with conversations with product managers and other stakeholders. Product managers are well placed to know what some of the customer problems are, but you will need to provide guidance on which of those problems ML can help with, and maybe find new opportunities which have not yet been considered. 
You will need to have enough experience with machine learning to evaluate both the benefits and risks of any particular machine learning project. Does the customer value, justify the delivery effort and its associated uncertainty? And will the risks of developing an ML solution be acceptable? What level of accuracy is acceptable for this feature? You will need to be able to communicate this kind of information effectively with colleagues, product managers, people scientists, tech leads and delivery leads, who may not be aware of the technical details of machine learning. 
During development you will need to know how to plan and scope, at a high level, the steps needed to implement an ML solution to a customer problem. From:
mapping the problem to something solvable with machine learning
prototyping possible solutions
creating necessary production services and integrating with the product to bring it to customers
delegating the details of this work to other ML engineers as appropriate
To achieve this, you will need to have broad knowledge of and experience with a wide range of ML algorithms and techniques (including traditional supervised learning, deep learning and unsupervised methods) and the tradeoffs of each as well as evaluation methodologies. You will also need a sound knowledge of the best practices for the production of ML projects, including how and when to annotate data to ensure system accuracy and provide training material, and knowledge of how to best leverage third-party data sources even when they do not match the domain perfectly (eg through techniques such as transfer learning). As we deal extensively with textual data, you will ideally have knowledge of natural language processing techniques.
You will also need to make sure the ML Engineers in the practice are set up for success to help achieve these goals. This includes making sure that we have the right people, that they are working in the appropriate parts of the company, and that they have the skills necessary for a particular project. You may need to upskill less experienced engineers on particular facets of machine learning as necessary.
What we offer
You'll be supported as you develop in your role and have access to great benefits such as our 'Coaching for Everyone' and 'Learn Yourself Up'
programs
. You'll also receive a competitive package plus generous stock options, flexible working and other benefits.
A few highlights from Culture Amp
Apply to Culture Amp
More jobs at Culture Amp
About Culture Amp
Office address
29 Stewart Street, Richmond, VIC, 3121
Company size
201-500 people
Founded in
2009