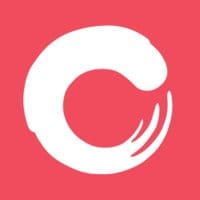 Director, Product Management - Performance at Culture Amp
Apply to Culture Amp
What do Airbnb, Slack and Salesforce have in common? They use Culture Amp every day to make their workplaces better, along with over 2,600 other companies from around the globe, making up a community who stand together to improve the world of work.
With offices in Melbourne, San Francisco, New York, and London, Culture Amp isn't just for fast-growing startups - we're for every organisation that wants to put culture first. We collect and analyse individual and organisational feedback, and deliver the right insights and recommendations for action to the right people (HR, leaders, managers and individuals) at the right time to help them develop.
It's what makes us the world's leading people & culture platform.
The opportunity at Culture Amp
Culture Amp is a rapidly growing company empowering our customers to build Culture First companies. Our market-leading, category-defining Engagement product has been the engine of our success. In 2019 we added an award winning performance management solution to our portfolio. These two products together enable us to deliver highly differentiated, powerful and industry-leading capabilities to our customers.
We are looking for a Director of Product Management for the new Performance product to lead a seasoned team of product managers in converting the early momentum into a category-defining powerhouse and developing a strong foundation for a new category of solutions that will help our customers build Culture First companies. Your mission should you choose to accept it is, paint a compelling product vision and work collaboratively to bring your vision to life.
What you are accountable for
Product strategy and execution of the Performance Product
Identification of cross-platform opportunities and issues
Making cross-functional, strategic trade-offs on which major product capabilities we take to market
Making major decisions on where we increase investment in our current product portfolio in line with broader company-level goals
Exploring cross-product integrations to deliver innovative capabilities to the market
Defining and analysing metrics that inform the success of products
Collaborating with Marketing on appropriate GTM activities (pricing, packaging, messaging and positioning, and engaging with industry analysts)
Leading product managers in the Camp
Growing and developing the careers of Product Managers you mentor
Fostering a contagious product culture within your camp and across the business
Contributing to building out our world class Product Management capability
What you bring to our camp
Strong product strategy and delivery capabilities
Solid understanding of GTM strategy and how all the pieces fit together to make a product successful
Previous experience leading fast-growing product organisations
Enthusiasm for not just creating and improving great products, but creating and improving our users
Proven ability to influence, collaborate, and engage a variety of stakeholders including product managers, engineers, designers, sales, marketing, customer success and most importantly - our prospects and customer
Ability to thrive in a fast-paced, hyper-growth environment
Bringing prior knowledge of the HR tech landscape is a huge plus.
What we offer
You will have an opportunity to work with highly-talented product managers, engineers and designers on a market-leading product that is expected to grow ~400% in 2020. In addition, you will be part of 400+ world-class individuals on a mission to positively impact 100 million individuals at work. You'll be supported as you develop in your role and have access to great benefits such as our 'Coaching for Everyone' and 'Learn Yourself Up'
programs
. You'll also receive a competitive package plus generous stock options, flexible working and other benefits.
A few highlights from Culture Amp
Apply to Culture Amp
More jobs at Culture Amp
About Culture Amp
Office address
29 Stewart Street, Richmond, VIC, 3121
Company size
201-500 people
Founded in
2009