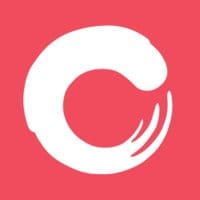 Full Stack Software Engineer - Community at Culture Amp
Apply to Culture Amp
What do Airbnb, Kind and Salesforce have in common? They use Culture Amp every day to make their workplaces better and grow highly engaged employees. They also make up a community of over 2,500 organisations from around the globe who stand together to change the world of work.
With offices in Melbourne, San Francisco, New York, and London, Culture Amp isn't just for fast-growing startups - we're for every organisation that wants to put culture first. By making it easy to collect, understand, and act on employee feedback, we enable People teams to make better decisions, demonstrate impact, and turn company culture into a competitive edge.
It's what makes us the world's leading employee feedback platform.
The opportunity
While Culture Amp has thousands of companies that use our product, we have spearheaded a much larger movement of People Geeks around the world. That community is growing quickly as more people join the Culture First movement. This role sits on a team that is focused on building products to grow our community and harness its power. The Community team is an ideal fit for people who…...
Can work autonomously to spearhead our application development while being a contributing member of a broader practice of engineers
Collaborate with a cross functional team to build a world class community platform
Are open to contributing to a continuous discovery process
Love crafting beautifully designed and intuitive user experiences
Who are we looking for? 
We are searching for a Full Stack Engineer to join us in Melbourne. If you've had at least a couple of years of full stack engineering experience, love working in cross-functional teams and are comfortable picking up new technologies quickly, then we would love to talk to you.
What you'll need to be successful
Be able to rapidly develop testable prototypes from UX researched concepts
Strong web development fundamentals: HTML, CSS, JavaScript
Experience building rich web applications with a modern JavaScript framework such as React, Vue.js or AngularJS
Comfortable with front and back end software development
Experience with AWS and continuous delivery
Strong back-end fundamentals – Ruby, Elixir, Go, Java or Python
You have an understanding of software development techniques such as Object-Oriented Design, Test-Driven development, microservices and continuous delivery
At Culture Amp, we take our mission of building Culture-first companies seriously. The successful candidate for this role is going to get to do fast-paced innovation in one of the safest and most supportive work environments in the world, on a mission to make the world of work better for everyone. This is one of the most unique roles you will find in Melbourne and we expect to fill it quickly. If this role interests you, we'd love to hear from you.
Here are a few highlights from Culture Amp
Apply to Culture Amp
More jobs at Culture Amp
About Culture Amp
Office address
29 Stewart Street, Richmond, VIC, 3121
Company size
201-500 people
Founded in
2009