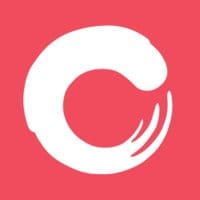 Apply to Culture Amp
What do Airbnb, Slack and Salesforce have in common? They use Culture Amp every day to make their workplaces better, along with over 2,500 other companies from around the globe, making up a community who stand together to improve the world of work.
With offices in Melbourne, San Francisco, New York, and London, Culture Amp isn't just for fast-growing startups - we're for every organisation that wants to put culture first. By making it easy to collect, understand, and act on employee feedback, we enable People teams to make better decisions, demonstrate impact, and turn company culture into a competitive edge.
It's what makes us the world's leading people & culture platform.
The opportunity at Culture Amp
You are deeply curious and passionate about people and culture. At heart, you're what we call a people geek. Culture Amp is looking for an exceptional Office Manager to join us in our mission to make as many culture-first companies possible through accessible people analytics.
You will manage the day-to-day inner workings of our Melbourne office and you'll be instrumental in creating a Culture First experience for the Campers (employees). This means you'll be the go-to person within the company for all things Melbourne office related. You'll be a point person for community building activities, including organising volunteer days and office gatherings, and work closely with the global office management team to create an aligned approach for our offices.   
You'll help welcome new Campers into the business and ensure it will be an amazing experience each time. You'll constantly think about ways in which we can deliver on our promise of being a Culture First company, including being thoughtful about how we live our values within our office. You thrive in a fast-paced environment, don't shy away from ambiguity, and enjoy interacting with people. You find a certain degree of satisfaction when no two days are the same, time flies because you're knocking stuff out left, right & centre, and you're making order out of chaos.
We're growing too, so this means creative solutions to how we use our office space. You'll be the ring leader on understanding challenges, collecting ideas, and making proposals on the best path to resolution.
General office management of our Richmond based headquarters, including coordination of office moves & space allocation, working closely with building management about all the little (and big) things, maintaining our emergency procedures, first aid kits and overseeing the relationship with all office related vendors.  
What you bring to our camp
Creativity, problem-solving skills and notable resilience
Proven experience in this type of role for more than 2 years
The ability to juggle multiple requests, competing agendas, and random things that come up last minute, prioritise what needs your attention first, all while communicating with the team and your stakeholders. Oh, and you do it with a smile on your face!
Sound administrative experience
Facilitation experience to be able to conduct inductions for new starters in group sizes of ten
Office facilities experience, scoping out new office spaces, overseeing project plans and managing budget spend
The ability to work independently and as part of a team
An awesome can-do attitude. No task is too small or too big for you
Proficiency in Gmail, Google Drive & Microsoft Office Suite
What we offer
You'll be supported as you develop in your role and have access to great benefits such as our 'Coaching for Everyone' and 'Learn Yourself Up'
programs
. You'll also receive a competitive package plus generous stock options, flexible working and other benefits.
A few highlights from Culture Amp
Apply to Culture Amp
More jobs at Culture Amp
About Culture Amp
Office address
29 Stewart Street, Richmond, VIC, 3121
Company size
201-500 people
Founded in
2009