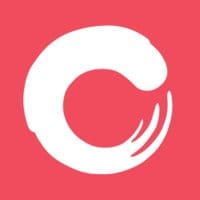 Senior Application Security Engineer at Culture Amp
What do Airbnb, Slack and Salesforce have in common? They use Culture Amp every day to make their workplaces better, along with over 2,500 other companies from around the globe, making up a community who stand together to improve the world of work.


With offices in Melbourne, San Francisco, New York, and London, Culture Amp isn't just for fast-growing startups - we're for every organisation that wants to put culture first. By making it easy to collect, understand, and act on employee feedback, we enable People teams to make better decisions, demonstrate impact, and turn company culture into a competitive edge.


It's what makes us the world's leading people & culture platform.


Who are we looking for?


As a Senior Application Security Engineer in our Melbourne office, working as part of the Security Team. You will create strong relationships with employees across the organisation, and build your profile as an application security expert and trusted advisor. Your contributions will play a key role in continuously improving our organisational security culture. 


You will work closely with our Product group to advise and enable our delivery teams to build and scale our platform with confidence. You will obtain a deep understanding of Culture Amp's product offerings and unique privacy and security challenges faced in providing a confidential feedback and performance management platform.


Your contributions will help ensure Culture Amp remains a platform trusted by businesses and employees globally.


Your day may include a broad variety of tasks including providing advice to engineers on technical security problems, contributing to architecture design with delivery teams, building security features or tooling, reviewing code, application testing and identification of security vulnerabilities.


You will report to our Lead Application Security Engineer, who is based in Melbourne.


What you bring to our camp


Passion: You care deeply about security. You advocate for, teach, and take pride in sharing your security knowledge.
Security expertise: You are knowledgeable of security best practices and can provide pragmatic expert advice. You can comfortably explain a security position and create understanding within your audience.
Enablement first:  You are here to help the business succeed in the long term. You take pride in achieving excellent business outcomes, while taking into consideration security concerns.
Strong analytical skills:  You are able to comprehend complex technical solutions and business logic. You are exceptionally curious and able to uncover obscure security vulnerabilities and connect with engineers to identify and implement an effective solution.
Exceptional communication skills: Effectively articulate technical and non-technical security concepts to both engineers and leaders. Listen and seek to understand business context, and frame issues in terms of business risk. Able to deliver feedback to stakeholders.
Time Management: You will be expected to manage multiple technical streams of work while prioritising security concerns based on business risk and context. You will be expected to primarily manage your own workload and collaborate with project teams autonomously.
At least 3 years of technical security experience: Ideally, you have a combination of application security, infrastructure security and consulting experience.
Technology and Techniques: Experience with the following is highly regarded: Cloud Services (Amazon Web Services preferred), penetration testing and technical reporting, web application development, application and infrastructure architecture, incident response and analysis, scripting and automation, and risk assessment and treatment 
What we offer


You'll be supported as you develop in your role and have access to great benefits such as our 'Coaching for Everyone' and 'Learn Yourself Up'
programs
. You'll also receive a competitive package plus generous stock options, flexible working and other benefits.
Here are a few highlights from Culture Amp


Apply to Culture Amp
More jobs at Culture Amp
About Culture Amp
Office address
29 Stewart Street, Richmond, VIC, 3121
Company size
201-500 people
Founded in
2009