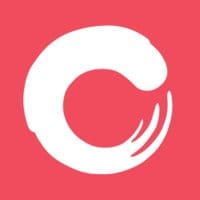 Senior Business Operations Associate at Culture Amp
Apply to Culture Amp
What do Airbnb, Slack and Salesforce have in common? They use Culture Amp every day to make their workplaces better, along with over 2,500 other companies from around the globe, making up a community who stand together to improve the world of work.
With offices in Melbourne, San Francisco, New York, and London, Culture Amp isn't just for fast-growing startups - we're for every organisation that wants to put culture first. By making it easy to collect, understand, and act on employee feedback, we enable People teams to make better decisions, demonstrate impact, and turn company culture into a competitive edge.
It's what makes us the world's leading people & culture platform.
The opportunity at Culture Amp
You are deeply curious and passionate about people and culture. At heart, you're what we call a people geek. Culture Amp is looking for an exceptional Full-Time Senior Business Operations Associate. This role plays a crucial part in supporting our Business Operations & Strategy team to identify, synthesise, and execute on the company's most pressing growth issues and opportunities in partnership with the executive team and business leaders.
On a day to day basis you can expect to
Synthesise key business, operational & market insights to influence company strategy
Manage execution and tracking of business performance and priorities
Add analytical and management capacity to business units
Lead development of processes and systems that align and optimise teams, functions, and business units
What you bring to our camp
At least 3+ years of experience at a top tier strategy consulting or investment banking firm, preferably with experience working with software-as-a-service (SaaS) business models or high-growth startups
Ability to build and apply complex, data-driven models to critically evaluate business opportunities
Excellent written communication skills to distil key insights and messages from a complex environment
Ability to develop partnerships with stakeholders to understand issues, manage feedback, and deliver purpose-fit solutions with them
Ability to scope, design, and deliver projects involving a broad range of stakeholders
Complex problem solving skills to design new solutions in a constantly evolving environment, and in the absence of pre-existing processes or systems
Apply to Culture Amp
More jobs at Culture Amp
About Culture Amp
Office address
29 Stewart Street, Richmond, VIC, 3121
Company size
201-500 people
Founded in
2009