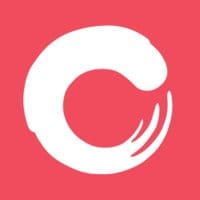 Senior Full Stack Software Engineer - Act at Culture Amp
Apply to Culture Amp
What do Airbnb, Slack and Salesforce have in common? They use Culture Amp every day to make their workplaces better, along with over 2,500 other companies from around the globe, making up a community who stand together to improve the world of work.
With offices in Melbourne, San Francisco, New York, and London, Culture Amp isn't just for fast-growing startups - we're for every organisation that wants to put culture first. By making it easy to collect, understand, and act on employee feedback, we enable People teams to make better decisions, demonstrate impact, and turn company culture into a competitive edge.
It's what makes us the world's leading people & culture platform.
The opportunity
Culture Amp
is looking for a senior full stack engineer to join our Act expedition. This is a pioneering team who are finding and implementing innovative ways to help people make positive behaviour changes at their places of work.
We are looking for a senior engineer who enjoys writing backend services and has experience with being a delivery lead - helping everyone hit their goals and ensuring that work is fairly distributed across the team. We would be expecting you to spend about 70% of your time on the back end, but still able to contribute to the front end and other things with the remaining 30%. 
You'll be working in a small team, and we're looking for a self-starter who can come in, be pointed in the right direction, and start to execute. As such, experience with our stack is important. Kotlin is our primary language for back end code in this team. We're building new micro-services and connecting them to event sourced systems. We heavily leverage AWS technologies including Elasticsearch, Lambdas, MSK. 
Software Engineering at Culture Amp is an inclusive practice distributed across cross-functional, lightweight Agile teams, many of which are remote-friendly, and all of which embrace flexible work arrangements. You should enjoy being surrounded by talented engineers, learning from others, as well as contributing to their development. To top it off, we hope you'll share our passion for culture and changing the world of work for the better. 
What skills you'll bring to Culture Amp
You are energised at the prospect of mentoring and growing junior engineers 
You are adept at communicating complex technical matters in a clear, understandable way to non-technical people 
You naturally think out loud, bringing others into conversations and so encouraging cross pollination of ideas.
You are passionate about solving complex problems
You are highly proficient in Kotlin and AWS 
You have an understanding of software development techniques such as SOLID, Object-Oriented Design, Test Driven Development, microservices and continuous delivery
Front end experience is a big plus
Here are a few highlights from Culture Amp
If you're excited by the opportunity to work in a fast growing start-up, where there's plenty of opportunities to pitch in on anything from shaping the next product feature to influencing our technology stack, and building a global software company from Melbourne, get in touch.
Apply to Culture Amp
More jobs at Culture Amp
About Culture Amp
Office address
29 Stewart Street, Richmond, VIC, 3121
Company size
201-500 people
Founded in
2009