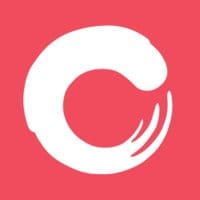 Senior Software Engineer at Culture Amp
Apply to Culture Amp
What do Airbnb, Kind and Salesforce have in common? They use Culture Amp every day to make their workplaces better and grow highly engaged employees. They also make up a community of over 2,000 organisations from around the globe who stand together to change the world of work.
With offices in Melbourne, San Francisco, New York, and London, Culture Amp isn't just for fast-growing startups - we're for every organisation that wants to put culture first. By making it easy to collect, understand, and act on employee feedback, we enable People teams to make better decisions, demonstrate impact, and turn company culture into a competitive edge.
It's what makes us the world's leading employee feedback platform.
Your role at Culture Amp
We are searching for Full Stack Software Engineers to join our Camp in Melbourne, evolving the JavaScript and Sass/CSS within our codebase. Our flagship application is built with Ruby on Rails, and with modern ES6/ReactJS powering all the new front-end features we have in the works. You love crafting beautifully designed and intuitive user experiences, and you believe that creating well tested, clean code is just as important for the front end as the back end. You enjoy being surrounded by talented engineers, learning from others, as well as contributing to their development. To top it off, we hope you'll share our passion for culture and changing the world of work for the better. We are an inclusive development team that uses lightweight Agile processes to contribute to the codebase. We use Git and an automated CI setup for builds, which include a growing JavaScript test suite. We review each other's pull requests. We believe in automation over repetition, and aim to make our code and infrastructure modular and reusable.
What skills you'll bring to Culture Amp
Strong back-end fundamentals – Ruby, Elixir, Go, Java or Python
You have an understanding of software development techniques such as Object-Orientated Design, Test-Driven development, microservices and continuous delivery
Previous experience in crafting and maintaining an entire stack in AWS is highly preferred
You are passionate about solving complex problems
A few highlights from Culture Amp
If you're excited by the opportunity to work in a fast growing start-up, where there's plenty of opportunities to pitch in on anything from shaping the next product feature to influencing our technology stack, and building a global software company from Melbourne, get in touch.
Apply to Culture Amp
More jobs at Culture Amp
About Culture Amp
Office address
29 Stewart Street, Richmond, VIC, 3121
Company size
201-500 people
Founded in
2009
Related jobs