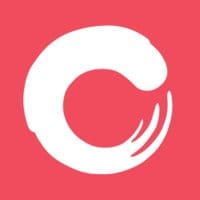 Senior Software Engineer - CX Camp at Culture Amp
Apply to Culture Amp
What do Airbnb, Kind and Salesforce have in common? They use Culture Amp every day to make their workplaces better and grow highly engaged employees. They also make up a community of over 2,500 organisations from around the globe who stand together to change the world of work.
With offices in Melbourne, San Francisco, New York, and London, Culture Amp isn't just for fast-growing startups - we're for every organisation that wants to put culture first. By making it easy to collect, understand, and act on employee feedback, we enable People teams to make better decisions, demonstrate impact, and turn company culture into a competitive edge.
It's what makes us the world's leading employee feedback platform. 
The opportunity
At Culture Amp there is a newly formed, global team that sits at the intersection of our customer, product and marketing groups. With a wide range of skills all collaborating together, the result is the creation of some of the business's most interesting projects that touch all parts of our product. This unique camp of 12 individuals spanning engineering, customer success and product management delivers fast and delivers often with data at the centre of everything they do. Here they favour experimentation and rapid prototyping of pioneering concepts in the pursuit of making our industry leading platform even better for our clients. We are currently looking for a senior engineer to join this innovative team.
Who are we looking for?
This role would suit a pragmatic, senior engineer who is technology agnostic. You will be digging into a variety of different functional languages including but not limited to Elm, Elixir and Ruby. 
If you are a senior engineer, with a solid foundation of programming and someone that thrives in ambiguity and experimentation then we would love to hear from you.
A few highlights from Culture Amp
Software Engineering at Culture Amp is an inclusive practice distributed across cross-functional, lightweight Agile teams, many of which are remote-friendly, and all of which embrace flexible work arrangements. You should enjoy being surrounded by talented engineers, learning from others, as well as contributing to their development. To top it off, we hope you'll share our passion for culture and changing the world of work for the better. 
Apply to Culture Amp
More jobs at Culture Amp
About Culture Amp
Office address
29 Stewart Street, Richmond, VIC, 3121
Company size
201-500 people
Founded in
2009