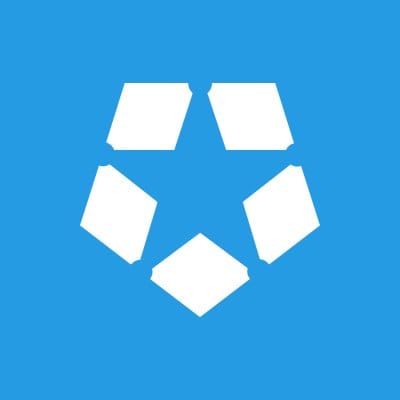 Head of Global Learning & Development at Deputy
Apply to Deputy
Want to make a genuine impact in a hyper-growth, product led SaaS company? Want to influence how processes are established, in an agile and supportive environment as we scale internationally?
With over 90,000 businesses now on the Deputy platform, our team has done exceptionally well in scaling the business and building out product functionality. We've only scratched the surface in terms of what we can do for the global economy. Want to learn more? Apply today!
Reporting to our Chief People Officer, Deputy's Head of Global Learning & Development will drive employee development programs across Deputy's rapidly scaling global business (Atlanta, London & Sydney). Our Head of Global Learning & Development, will design, implement and administer global programs that expand manager capabilities and empower employees to develop their skills, enabling all Deputies to do the best work of their lives.  

Responsibilities


Partner with Deputy's CPO and executive team to set Deputy's global  L&D strategy.
Partner with local People & Culture leaders, managers and executives to identify talent gaps and development needs. 
Create and improve programs designed to help every Deputy realize their full potential including: onboarding, department onboarding, career development, manager enablement, leadership development, functional training, etc.
Leverage a blended, scalable learning approach (instructor-led training, virtual sessions, e-learning, etc.) to deliver programs to a global workforce.
Manage Deputy's performance feedback program. 
Own Deputy's Learning Management System, Litmos. 
Negotiate with, engage and manage vendors and training and consultation partners.  
Integrate Deputy's values into as many aspects of our training and employee development programs as possible.
Regularly survey participants and leverage feedback to continuously improve all L&D programs and monitor the impact of professional learning on both employee effectiveness and satisfaction.

Requirements


10+ years of Learning & Development experience.
Ability and willingness to flex from tactical to strategic work. 
Is a master facilitator with a motivational, high-impact facilitation style. Facilitation experience – both face to face and virtual to all levels within an organization.
Able to translate vision and strategy into clear actionable goals.
Experience working with global teams is preferred. Familiarity with e-learning platforms and practices, preferably Litmos. 
Ability to build eye-catching and instructionally sound presentations.
Ability to work in a fast-paced, ever changing environment.
Ability to make timely, effective, ethics-based decisions.
An open, available and approachable style.
Focused and disciplined.
Comfortable in a fast-paced, early stage company work environment.
Strong organizational skills, great follow through on tasks, able to juggle multiple competing priorities.
Willingness to travel to Sydney, London, SF and Atlanta. 
Ability to write clear, concise and engaging employee communications.
Must be humble, results-oriented, collaborative, and have a sense of humor and a strong EQ.
Exceptional influencing, communication and stakeholder management skills.

Why join?
Our mission
At Deputy we're on a mission to change the way the world works. Since 2008 over 200 million shifts have been rostered on Deputy, in over 90 countries, and across 245 different industries.
The Bureau of Labor and Statistics reported over 80 million hourly workers comprising over 60% of the US workforce in 2017.  Global estimates are that hourly workers are 80 – 90% of the workforce.  Yet while hourly workers comprise such large majorities of the global workforce, there is a stark lack of software tools available today that directly address their needs
We're making it easier for businesses and teams to roster staff, manage leave, complete payroll and take the admin out of work so that our customers can focus on doing what they love. We hire amazing people to do what they're best at, and work with some incredible businesses all around the world.
Deputy believes in equal opportunity and that inclusiveness and diversity promotes innovation. Our global team members are from a variety of cultures. And we welcome different perspective and skills. 
Interested? Apply now.
Apply to Deputy
About Deputy
Office address
1-3 Smail Street, Ultimo, NSW, 2007
Company size
201-500 people
Founded in
2008