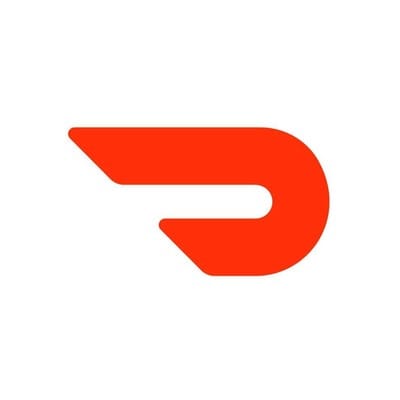 HR Lead, Australia at DoorDash
Apply to DoorDash
DoorDash is looking for top-talent to play a pivotal role in building our Australian business from scratch. This is a perfect opportunity for people who are excited about joining a fast-paced start-up company and building something great from the ground up! We're looking for a talented HR generalist with deep market and people knowledge to enable us to best support our people and community. Join our never-ending pursuit to better power economies in Australia and across the globe today!


At DoorDash, people are our most important asset. The HR Business Partner team works closely with leaders across our business to align people and strategy. Our HRBPs assess, coach and influence the business as we scale and evolve to enable our teams to accomplish amazing things.

About the role


We need a versatile, quick thinking HR leader to help support building the DoorDash Australia team. More specifically, you'll be a strategic, innovative, and thoughtful HR Partner and will collaborate with our wider People team in the US and Australia to develop and execute innovative programs that will be a catalyst to our high-performance culture.

What you'll do


Provide local input and guidance to functional leaders on their people strategies
Coach local leadership on people strategy including team structure (organisational design), hiring, performance management, compensation, recognition, and learning development.
Aid local leadership with talent support, succession planning and leadership gaps
Advise the HQ People team on resources required for the growth 
Develop and execute employee relations efforts. This will include planning and coaching executives and managers on best practices.
Work with recruitment to empower managers to build amazing teams.
Assess employee development needs and recommend solutions.
Lead business groups through DoorDash's people programs (engagement surveys, performance reviews, compensation reviews, talent development, etc.).

We're excited about you because you have


Senior level HR experience in a high-growth or early-stage startup
Hands on strategy experience across global HR design practices
Experience creating and advising on benefits schemes 
A naturally curious and self-starter personality – you always look for ways to innovate and improve, and don't need to wait for people to tell you what to work on. You can't help but ask what, why, and how
Great multi-tasking skills with an exceptional ability to prioritise and manage time effectively – you naturally focus on the right things and can seamlessly move between projects & tasks, without losing sight of what's important to do
Outstanding communication and relationship-building skills – your friends would call you authentic, energetic, persuasive, and self-aware. You know when to listen, as well as when to speak up
An ownership mentality – you can't remember the last time you said "that's not my problem"
A bias towards action, recognise issues, and implement the solution
An ownership mentality – you can't remember the last time you said "that's not my problem"
Experience working in a fast paced, high-performance culture where the business is constantly evolving

Why you'll love working at DoorDash


We are leaders - Leadership is not limited to our management team. It's something everyone at DoorDash embraces and embodies.
We are strategic - We believe the only way to predict the future is to build it. Creating solutions that will lead our company and our industry is what we do -- on every project, every day
We are learning - We're not afraid to dig in and uncover the truth, even if it's scary or inconvenient. Everyone here is continually learning on the job, no matter if we've been in a role for one year or one minute
We are customer obsessed - We are committed to our clients and connected through our vision of "Delivering Good"
We are all DoorDash - The magic of DoorDash is our people, together making our inspiring goals attainable and driving us to greater heights. 
We offer great compensation packages and comprehensive health benefits
You will be proud to say that you work for DoorDash and will know that the work you do brings joy to our clients every day

About DoorDash


Founded in 2013, DoorDash is dedicated to growing local economies and empowering new ways of working, earning, and living. DoorDash has become the fastest-growing last-mile logistics company in the U.S., growing 250% year-over-year. DoorDash has distinguished itself by partnering with nearly 90 percent of the top 100 U.S. restaurant brands who offer on-demand delivery, expanding to over 4000 cities across the US, Canada and Australia. 

Our commitment to diversity and inclusion


We're committed to growing and empowering a more inclusive community within our company, industry, and cities. That's why we hire and cultivate diverse teams of the best and brightest from all backgrounds, experiences, and perspectives. We believe that true innovation happens when everyone has room at the table and the resources, and opportunity to excel. 
Apply to DoorDash
More jobs at DoorDash
About DoorDash
Office address
11 Queens Road, Melbourne, VIC, 3004
Sydney, NSW, 2000
Company size
5000+ people
Founded in
2013