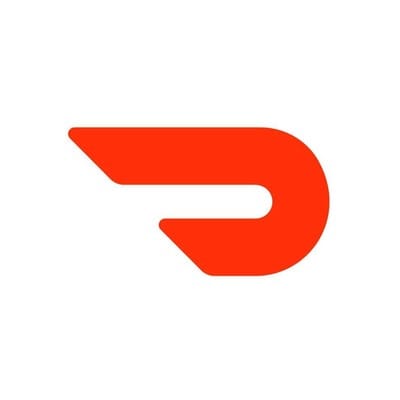 Regional Account Executive at DoorDash
DoorDash is looking for top-talent to play a pivotal role in building our Australian business from scratch. This is an exciting opportunity for people who are excited about joining a fast-paced start-up company and building something great from the ground up! We're looking for hustle, smarts, and deep market knowledge to enable us to best serve our consumers, Dashers, and merchants. Join our never-ending pursuit to better power economies in Australia and across the globe today!


You'll be joining an experienced team who excel in the art of leading highly deliberate sales processes. The team is laying the foundation for what will eventually be the single biggest competitive advantage for DoorDash — industry-leading partnership terms with the best merchants.

About the role


As a Regional Account Executive, you'll help us connect more merchants with the powerful DoorDash delivery platform. At DoorDash, merchant partnerships play a critical role in strengthening operations and accelerating consumer growth.

What you'll do


Sell merchants on the value of partnering with DoorDash through revenue share agreements
Own the end-to-end sales process for merchants
Lead complex negotiations to structure industry-leading and mutually beneficial economic terms
Partner closely with local teams to draft compelling economic proposals for merchants during the sales process
Accelerate a highly organised sales cycle with the goal of closing deals within a few weeks
Uncover valuable information that can help increase the accuracy of anticipated outcomes in key negotiations
Travel into different markets across Victoria (up to 40% travel) 

We're excited about you because you have


Prior experience leading an end-to-end sales cycle
An impressive track record as a top performer with an ambitious attitude
Strong instincts on how to be strategic in leading client-facing conversations
The desire and ability to learn and excel 
Bilingual? Awesome...that's a plus!
Experience with Salesforce (a huge plus) + Google Apps/ Keynote/ PowerPoint/ Excel

Why you'll love working at DoorDash


We are leaders - Leadership is not limited to our management team. It's something everyone at DoorDash embraces and embodies.
We are strategic - We believe the only way to predict the future is to build it. Creating solutions that will lead our company and our industry is what we do -- on every project, every day. 
We are learning - We're not afraid to dig in and uncover the truth, even if it's scary or inconvenient. Everyone here is continually learning on the job, no matter if we've been in a role for one year or one minute.
We are all DoorDash - The magic of DoorDash is our people, together making our ambitious goals attainable and driving us to greater heights. 
We are committed to our clients and connected through our vision of "Delivering Good"
We offer competitive compensation packages and comprehensive health benefits
You will be proud to say that you work for DoorDash and will know that the work you do brings joy to our clients every day

About DoorDash


Founded in 2013, DoorDash is dedicated to growing local economies and empowering new ways of working, earning, and living. DoorDash has become the fastest-growing last-mile logistics company in the U.S., growing 250% year-over-year. DoorDash has distinguished itself by partnering with nearly 90 percent of the top 100 U.S. restaurant brands who offer on-demand delivery, expanding to over 4000 cities across the US, Canada and Australia. 

Our commitment to diversity and inclusion


We're committed to growing and empowering a more inclusive community within our company, industry, and cities. That's why we hire and cultivate diverse teams of the best and brightest from all backgrounds, experiences, and perspectives. We believe that true innovation happens when everyone has room at the table and the resources, and opportunity to excel.
Apply to DoorDash
Apply now
Job Type
Full Time
Categories
Skills
More jobs at DoorDash
About DoorDash
Office address
11 Queens Road, Melbourne, VIC, 3004
Sydney, NSW, 2000
Company size
5000+ people
Founded in
2013