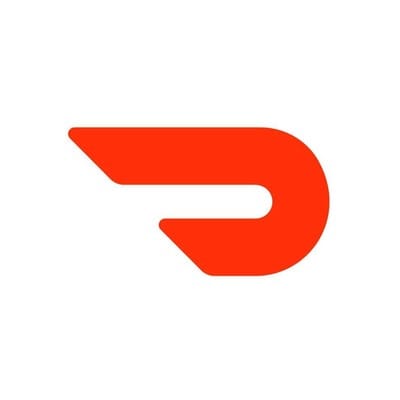 Sales Operations Manager at DoorDash
Apply to DoorDash
DoorDash is looking for a Sales Operations Manager to define and execute strategic projects that enhance sales productivity by empowering our teams to be more in targeting and closing the most valuable partnerships at scale. You'll work between our sales, partner management, operations, product, and analytics teams to build DoorDash's merchant foundation in Australia. 
About the Role
Our sales and partner management teams are the heart and soul of DoorDash, empowering us to partner with top restaurants to increase revenue and help our partners operate even better. As DoorDash grows both in scale and offering, the strength of our sales engine and organisational structure must grow with it.
As our Sales Operations Manager, you'll discover and build performance improvements across the sales organisation and build the foundation for it to scale. This will include building strategy to enhance productivity, revenue optimisation, process redesign, resource allocation, pipeline analytics, and building rep goals and compensation. You will sit at the intersection of our revenue generation engine and our teams, and will require prioritisation and data-driven decision-making to ensure our teams are working against the right goals and have the tools needed to achieve them.
You're excited about this opportunity because you will
Strategise – Plan and run initiatives against the overall sales org strategy for "winning the merchant"
Execute – Use data-driven decision-making and experimentation to lead market intelligence efforts, improve our systems, and set our sales team up for success
Optimise – Build the best merchant acquisition engine so DoorDash continues to offer the highest quality selection for its customers
Analyse – Build models to evaluate the economics, value, and opportunity costs of strategic initiatives intended to multiply rep productivity
Influence – Manage cross-functional projects with our sales, partner management, operations, product, engineering, business operations and BD teams to improve the merchant experience and achieve targets
We're excited about you because
You have 5+ years of experience in strategy and operations, business development, operations, or consulting; direct management experience, high-growth startup or sales ops experience is preferred
You are entrepreneurial with a bias towards action, an ownership mentality and are able to thrive in a fast-paced, constantly changing work environment
You are gritty – You roll up your sleeves and do whatever it takes to make things successful
You have a proven track record of leading cross-functional initiatives, influencing and motivating people at all levels across a variety of job functions, hitting goals, and succeeding in a complex and fast moving environment
You're an excellent analytical thinker who can deliver actionable recommendations out of complex datasets; SQL is a plus
You're a problem solver who can independently translate high-level goals into actionable plans and roll up your sleeves and do whatever it takes to make things successful
You are naturally curious. You always look for ways to innovate and improve and want to share the vision and direction of the company
Why you'll love working at DoorDash
We are leaders - Leadership is not limited to our management team. It's something everyone at DoorDash embraces and embodies.
We are strategic - We believe the only way to predict the future is to build it. Creating solutions to lead our company and our industry is what we do -- on every project, every day. 
We are learning - We're not afraid to dig in and uncover the truth, even if it's scary or inconvenient. Everyone here is continually learning on the job, no matter if we've been in a role for one year or one minute.
We are customer obsessed - We are committed to our clients and connected through our vision of "Delivering Good"
We are all DoorDash - The magic of DoorDash is our people, together making our inspiring goals attainable and driving us to greater heights. 
We offer great compensation packages and comprehensive health benefits
You will be proud to say that you work for DoorDash and will know that the work you do brings joy to our clients every day
About DoorDash
Founded in 2013, DoorDash is dedicated to growing local economies and empowering new ways of working, earning, and living. DoorDash has become the fastest-growing last-mile logistics company in the U.S., growing 250% year-over-year. DoorDash has distinguished itself by partnering with nearly 90 percent of the top 100 U.S. restaurant brands who offer on-demand delivery, expanding to over 3300 cities across the US and Canada.
Our commitment to diversity and inclusion
We're committed to growing and empowering a more inclusive community within our company, industry, and cities. That's why we hire and cultivate diverse teams of the best and brightest from all backgrounds, experiences, and perspectives. We believe that true innovation happens when everyone has room at the table and the resources, and opportunity to excel.
Apply to DoorDash
More jobs at DoorDash
About DoorDash
Office address
11 Queens Road, Melbourne, VIC, 3004
Sydney, NSW, 2000
Company size
5000+ people
Founded in
2013