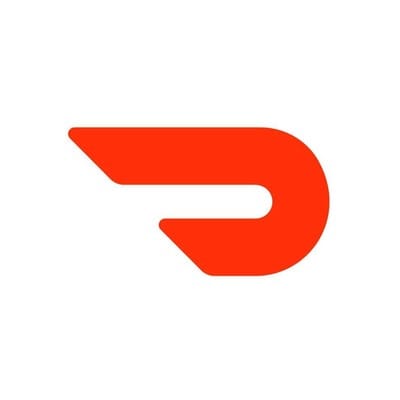 Senior Manager, Marketing at DoorDash
Apply to DoorDash
DoorDash is looking for top-talent to play a pivotal role in building our Australian business from scratch. This is an exciting opportunity for people who are excited about joining a fast-paced start-up company and building something great from the ground up! We're looking for hustle, smarts, and deep market knowledge to enable us to best serve our consumers, dashers, and merchants. Join our never-ending pursuit to better power economies in Australia and across the globe today!
About the role
We're looking for someone to own the growth strategy and execution for DoorDash in Australia. You'll be responsible for defining the strategy, collaborating with the Australian GM and our internal performance marketing channel leads, and owning the outcomes to drive growth for a critical growth market. You'll also be responsible for multi-million dollar monthly budgets in a high-impact, highly-visible strategic role that touches multiple sides of our market: consumers and dashers
About you
You'll have a firm grasp on the digital advertising landscape in Australia, are familiar with the local media players, and know the nuances of Brisbane vs. Melbourne, among others. Beyond marketing knowledge, you've experience working with large datasets in order to make good decisions. This role will be part of a global team of marketers, analysts, and engineers; all of whom are motivated to grow the DoorDash business within Australia. Your role requires the ability to understand the perspective of a CFO, a product manager, as well as our customers, merchants, and Dashers. Besides hard skills, you have a pleasant disposition, the knack to roll up your sleeves, and are excited by taking on hard responsibilities.
What you'll do
Own the strategy and collaborate to drive the execution for growth in Australia for both consumers and dashers
Provide country-specific domain expertise and insights to our central performance marketing channel teams to customise growth strategies for Australia
Manage, forecast, reconcile, and plan how to allocate a multi-million dollar monthly budget across all paid growth activities
Collaborate with product management and engineering to build solutions that solve problems unique to the Australian consumer and dasher markets
Work closely with analytics to measure the effectiveness of paid growth initiatives and devise measurement plans for high-risk, but high-impact marketing programs
Build processes to quickly identify shifts in performance and communication plans to operators in each of our local Australian markets
Partner with senior operations leads in Australia to define the growth strategy
We're excited about you because you'll have
Mid/ Senior level experience in a highly analytical, data intensive and/or strategic role
Proven ability to prioritise and execute tasks in a fast-paced environment
Demonstrated ability to leverage analytics and work with complex datasets to understand performance, optimise campaigns, drive decision-making, and measure outcomes
Experience managing, or deep understanding of, paid customer acquisition channels with an eye towards discrete, measurable targets (marginal CPA, CAC, LTV, etc)
Comfort and experience with quantitative marketing analytics, budgeting, forecasting, scenario planning, and test-and-learn methodologies
2+ years experience in Australia marketing, strategy or operations 
Positive, upbeat attitude
Relentless focus on improvement
Bonus points
Experience in managing large consumer marketplaces
Interest and passion in on-demand logistics
Quirky interests - we think different, we act different, we are different; that's how we win 
About DoorDash
Founded in 2013, DoorDash is dedicated to growing local economies and empowering new ways of working, earning, and living. DoorDash has become the fastest-growing last-mile logistics company in the U.S., growing 250% year-over-year. DoorDash has distinguished itself by partnering with nearly 90 percent of the top 100 U.S. restaurant brands who offer on-demand delivery, expanding to over 4000 cities across the US, Canada and Australia. 
Our commitment to diversity and inclusion
We're committed to growing and empowering a more inclusive community within our company, industry, and cities. That's why we hire and cultivate diverse teams of the best and brightest from all backgrounds, experiences, and perspectives. We believe that true innovation happens when everyone has room at the table and the tools, resources, and opportunity to thrive. 
Apply to DoorDash
More jobs at DoorDash
About DoorDash
Office address
11 Queens Road, Melbourne, VIC, 3004
Sydney, NSW, 2000
Company size
5000+ people
Founded in
2013