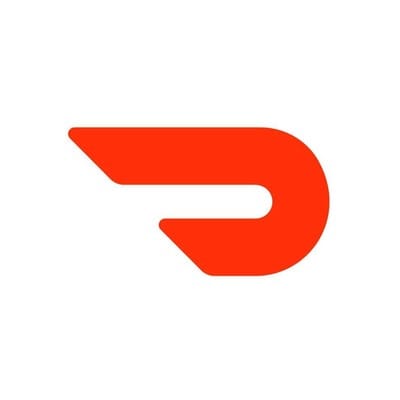 Strategic Partner Manager, Australia at DoorDash
Apply to DoorDash
We're looking for a Strategic Partner Manager to establish the merchant strategy and build strategic relationships with partners and win at the local level.
DoorDash is looking for top-talent to play a pivotal role in building our Australian business from scratch. This is an exciting opportunity for individuals who are excited about joining a fast-paced start-up company and building something great from the ground up. We're looking for hustle, smarts, and deep market knowledge to enable us to best serve our consumers, Dashers, and merchants. Join our never-ending pursuit to better power economies in Australia and across the globe today!
As a member on our merchant team, you will build our strategic advantage: supporting and growing the best merchants in each city. As a Strategic Partner Manager, you will drive incremental revenue, introducing new products and features, and being the all-in-one solutions provider to our most valued partners.
What you'll do
Business Development – Own merchant relationships with our essential accounts across your region while addressing merchant concerns
Strategise – Determine the needs and wants of merchants to co-create solutions
Implement – Guide new DoorDash merchant programs and provide feedback to our Merchant Ops team to learn from failure
Experiment – Use data and sound business judgement to test and build the processes needed to retain and grow our most important merchants, driving them towards operational efficiency and excellence
Impactful – Work with our Product, Operations, and Sales teams to ensure merchants have the best possible experience when using DoorDash's services. This influences the product roadmap, making us better each day

About you


Problem solver — you can independently translate high-level goals into actionable plans
Self-starter — you have a bias towards action and are able to thrive in a fast-paced, constantly changing work environment
Forward thinking — you're growth-minded and always thinking of ideas on how to help improve processes
Relentless – you roll up your sleeves and do whatever it takes to make things successful
Relationship builder — you obsess over our merchant and you're laser focused on building deep and meaningful relationships with them
Qualifications
3 or more years of experience in consulting / strategy / business development / operations / technology / account management / sales or related experience; high-growth or early-stage startup experience is a plus
Thoughtful, merchant first thinker who can create data-driven recommendations; Knowledge of Excel (can maintain complex spreadsheets) / Google Sheets (can maintain complex spreadsheets) preferred
Understand how to manage a book of business
Expert interpersonal skills
Why you'll love working at DoorDash
We are a group of creative, humble and motivated people!
We are a successful, fast-growing company at the forefront of technology and logistics--we are redefining the last-mile logistics space
We are committed to our clients and connected through our vision of "Delivering Good"
We love solving problems, thinking creatively and trying new things
We believe in each employee and the power you have to bring change
We are challenged, developed and have meaningful impact
We take what we do seriously. We don't take ourselves seriously
We have a smart, experienced leadership team that wants to do it right & is open to new ideas
We offer great compensation packages and comprehensive health benefits
You will be proud to say that you work for DoorDash and will know that the work you do brings joy to our clients every day
About DoorDash
Founded in 2013, DoorDash is dedicated to growing local economies and empowering new ways of working, earning, and living. DoorDash has become the fastest-growing last-mile logistics company in the U.S., growing 250% year-over-year. DoorDash has distinguished itself by partnering with nearly 90 percent of the top 100 U.S. restaurant brands who offer on-demand delivery, expanding to over 3300 cities across the US and Canada. 
Our commitment to diversity and inclusion
We're committed to growing and empowering a more inclusive community within our company, industry, and cities. That's why we hire and cultivate diverse teams of the best and brightest from all backgrounds, experiences, and perspectives. We believe that true innovation happens when everyone has room at the table and the resources, and opportunity to excel. 
Apply to DoorDash
More jobs at DoorDash
About DoorDash
Office address
11 Queens Road, Melbourne, VIC, 3004
Sydney, NSW, 2000
Company size
5000+ people
Founded in
2013