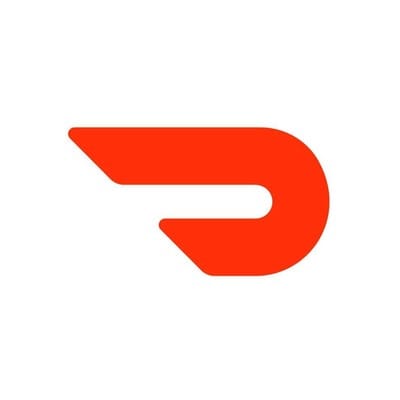 Strategy & Operations Manager - Enterprise at DoorDash
Apply to DoorDash
DoorDash is looking for top-talent to play a pivotal role in building our Australian business from scratch. This is an exciting opportunity for people who are excited about joining a fast-paced start-up company and building something great from the ground up! We're looking for hustle, smarts, and deep market knowledge to enable us to best serve our consumers, Dashers, and merchants. Join our never-ending pursuit to better power economies in Australia and across the globe today!


The DoorDash Enterprise team is responsible for the strategic vision, acquisition, and development of the largest restaurant groups in Australia. You'll focus on the most important challenges and opportunities facing our Enterprise partners to allow them to continue to grow.  

About the role


Strategy & Operations Managers  - Enterprise oversee the strategic development of our Enterprise partners. In a typical day, you'll lead new initiatives, run and refine experiments to improve growth, dive into data to explain market performance at the lowest level of detail, build tools that allow teams to scale their work 10x, and make sure we never stop executing.

What you'll do


Analyse complex data to understand how to ensure our partners, customers & dashers are having the best experience
Work cross functionally with product, engineering, operations, marketing & sales on the largest initiatives  
Identify, resolve, and escalate day-to-day operational blockers
Build & track operational success metrics for our top merchants

We're excited about you because you'll have


Mid-level experience in consulting, strategy, business development, operations, technology, banking, analytics or related experience; high-growth or early-stage start-up experience is a plus
Analytical horsepower - Excellent excel skills, able to interpret complex data, SQL is a plus but not required
Proficiency in one or more analytics & visualisation tools  (e.g., Chartio, Excel)
Excellent written and verbal communication skills
Proven success working in cross-functional teams (e.g., with product, marketing, and operations) to build creative solutions

Why you'll love working at DoorDash


We are leaders - Leadership is not limited to our management team. It's something everyone at DoorDash embraces and embodies.
We are strategic - We believe the only way to predict the future is to build it. Creating solutions that will lead our company and our industry is what we do -- on every project, every day. 
We are learning - We're not afraid to dig in and uncover the truth, even if it's scary or inconvenient. Everyone here is continually learning on the job, no matter if we've been in a role for one year or one minute.
We are customer obsessed - We are committed to our clients and connected through our vision of "Delivering Good"
We are all DoorDash - The magic of DoorDash is our people, together making our inspiring goals attainable and driving us to greater heights. 
We offer great compensation packages and comprehensive health benefits
You will be proud to say that you work for DoorDash and will know that the work you do brings joy to our clients every day

About DoorDash

Founded in 2013, DoorDash is dedicated to growing local economies and empowering new ways of working, earning, and living. DoorDash has become the fastest-growing last-mile logistics company in the U.S., growing 250% year-over-year. DoorDash has distinguished itself by partnering with nearly 90 percent of the top 100 U.S. restaurant brands who offer on-demand delivery, expanding to over 4000 cities across the US, Canada and Australia. 

Our commitment to diversity and inclusion


We're committed to growing and empowering a more inclusive community within our company, industry, and cities. That's why we hire and cultivate diverse teams of the best and brightest from all backgrounds, experiences, and perspectives. We believe that true innovation happens when everyone has room at the table and the tools, resources, and opportunity to thrive. 
Apply to DoorDash
More jobs at DoorDash
About DoorDash
Office address
11 Queens Road, Melbourne, VIC, 3004
Sydney, NSW, 2000
Company size
5000+ people
Founded in
2013