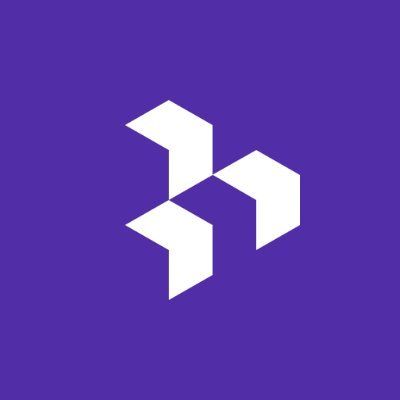 Content Writer at Dovetail
Apply to Dovetail
We're building a legendary team of creatives to help us make Dovetail a brand people love. Our in-house Creative Studio team are tasked with strengthening our brand and developing a diverse visual style that resonates with our customers and users, and represents who we are. We're inspired by the brand teams at software companies like
Intercom
,
Dropbox
,
Mailchimp
, and
Zendesk
.
The Creative Studio will operate as a small cross-functional team inside Dovetail. The team will have huge creative freedom to develop memorable content including merchandise, digital and print illustrations, posters and stationery, written content, videos, and dank memes across a variety of channels.
As a member of the Creative Studio team, you'll not only work closely with other graphic designers and writers, but also collaborate with our broader product and marketing team including designers, researchers, product marketers, and customer success managers.
Why Dovetail
Great products are never created from thin air. The secret to creating great products is understanding people. Methodically learning about their behaviours, emotions, and pain points is called user research or customer research.
Often confused with market research, user research is an extremely important part of product development worldwide, and is practiced by thousands of software companies, consulting firms, financial organisations, and governments everywhere.
At some point you've probably interacted with a researcher by completing a survey, however there's much more to user research than surveys. The discipline encompasses a wide variety of methods that generate a lot of unstructured data. User researchers create everything from rough notes to video recordings during usability tests, interviews, and contextual inquiries.
Our intuitive and affordable cloud software helps people inside businesses store and make sense of this unstructured user research data, capture and summarise their findings, and share that with relevant people inside the organisation. This helps our customers understand their customers, and therefore they build better products as a result.
Every single product or service organisation conducts user research of some form, in order to explore what new products they could build, or to understand what they could improve about existing ones. Our mission is that Dovetail becomes the go-to research platform for these organisations. We're creating scalable, successful cloud software for user research, similar to what InVision, Slack, and Salesforce have done in their respective markets.
Our culture values responsibility and accountability, trust and openness, efficiency and speed. We're all about sweating the details on delightful experiences, tackling ambitious technical challenges, and learning twice as fast as anywhere else. We're extremely customer-focused, regularly talking with customers in-person, via email, or over video. Our company
Slack workspace
is even shared with over 600 end-users.
No founder dictators here. As an early employee, you will help us shape this culture. We're building for a healthy, happy team where everyone believes in what they're working on. We only hire excellent people that you'll trust and learn from. We're transparent in everything we do; regularly sharing product decisions, financials, and fundraising plans with everyone on the team, and even customers at times.
Dovetail has been growing rapidly since we first launched in late 2017. We now have
hundreds of happy customers
worldwide like Arm, BCG, Chargebee, CSIRO Data61, Deliveroo, Deloitte, Harvard, Elsevier, Freshworks, Kayak, Spotify, Thoughtworks, Uniqa, VMware, and many more.
We're only hiring people that have the skill and passion to grow Dovetail from hundreds of customers to thousands. You need to be best-in-class with relevant previous experience, and you'll need to get up to speed quickly with minimal training. Over time, you will help us grow our functional teams by taking on a management role.
Your responsibilities
As a content writer at Dovetail, you'll be expected to:
Become an expert in our customers, user personas, and the user research space.
Connect with our customers to craft stories about how we help them succeed.
Develop and deliver engaging, original content across various channels.
Create strategies to maximise the effectiveness (including SEO) of the content.
Establish key metrics and iterate on your content strategy as needed.
Embrace tech like Git, Markdown, and React to add content directly to our website.
Be comfortable with high throughput to satisfy a super active community.
Your experience
To apply for this role, you should have:
Recent, hands-on experience creating industry-leading content. We want to see you create an editorial calendar and write some content in your few weeks!
Excellent, concise communication so you can easily convey your thoughts, opinions, and feelings with other teammates, founders, and customers. Honest, thoughtful, and clear communication is critical to our success as a business.
The right attitude towards a sense of urgency, risk, and uncertainty about the future that comes with working at an early-stage startup. This is not big blue. This is an opportunity to be involved in an exciting journey from the very start.
A true passion for the industry, your craft, and a drive to be the best. After all, you'll help us define the future of Dovetail as we grow. You've got to love what you do, otherwise it'll be a tough gig.
As an added bonus, it would be incredible if you had:
An active interest or first-hand experience working in the user research / ResearchOps space, or experience working as a user researcher in the past.
Benefits
Competitive salary plus equity.
Flexible working hours – we value work-life balance.
Personal learning and development budget.
Office snacks, cereal, sparkling water on tap.
Sit-stand desks, 4k 27" monitor, Aeron chairs.
Pet friendly office including a terrace, BBQ, concrete floor.
Regular events like yoga on Tuesday and monthly social events.
Regular lunch and learn events with other companies.
Apply now
This is a full time role in Sydney, Australia. You must have the right to work in Australia to apply for this role. If you fit the criteria and the job description sounds exciting, please get in touch via our contact form, attach your CV, and include a link to your portfolio.
Apply to Dovetail
About Dovetail
Office address
251 Riley Street, Surry Hills, NSW, 2010
Company size
1-10 people
Founded in
2017