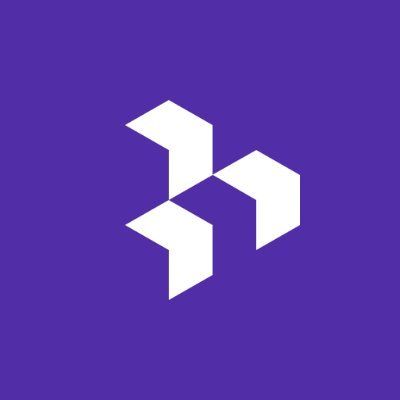 Director of Operations at Dovetail
Apply to Dovetail
Great products are never created from thin air. The secret to creating great products is understanding people. Methodically learning about their behaviours, emotions, and pain points is called user research or customer research.
Often confused with market research, user research is an extremely important part of product development worldwide, and is practiced by thousands of software companies, consulting firms, financial organisations, and governments everywhere.
At some point you've probably interacted with a researcher by completing a survey, however there's much more to user research than surveys. The discipline encompasses a wide variety of methods that generate a lot of unstructured data. User researchers create everything from rough notes to video recordings during usability tests, interviews, and contextual inquiries.
Our intuitive and affordable cloud software helps people inside businesses store and make sense of this unstructured user research data, capture and summarise their findings, and share that with relevant people inside the organisation. This helps our customers understand their customers, and therefore they build better products as a result.
Every single product or service organisation conducts user research of some form, in order to explore what new products they could build, or to understand what they could improve about existing ones. Our mission is that Dovetail becomes the go-to research platform for these organisations. We're creating scalable, successful cloud software for user research, similar to what InVision, Slack, and Salesforce have done in their respective markets.
Our culture values responsibility and accountability, trust and openness, efficiency and speed. We're all about sweating the details on delightful experiences, tackling ambitious technical challenges, and learning twice as fast as anywhere else. We're extremely customer-focused, regularly talking with customers in-person, via email, or over video. Our company
Slack workspace
is even shared with over 450 end-users.
No founder dictators here. As an early employee, you will help us shape this culture. We're building for a healthy, happy team where everyone believes in what they're working on. We only hire excellent people that you'll trust and learn from. We're transparent in everything we do; regularly sharing product decisions, financials, and fundraising plans with everyone on the team, and even customers at times.
Dovetail has been growing rapidly since we first launched in late 2017. We now have
hundreds of happy customers
worldwide like Atlassian, Arm, BCG, Chargebee, CSIRO Data61, Deliveroo, Deloitte, Harvard, Elsevier, Freshworks, Kayak, Royal Bank of Scotland, Spotify, Thoughtworks, Uniqa, and many more.
We're only hiring people that have the skill and passion to grow Dovetail from hundreds of customers to thousands. You need to be best-in-class with relevant previous experience, and you'll need to get up to speed quickly with minimal training. Over time, you will help us grow our functional teams by taking on a management role.
Your responsibilities
As the Director of Operations at Dovetail, you will be expected to:
Oversee day-to-day administrative and operational functions of our rapidly growing startup – you'll be working "heads down" to ensure smooth running of the business!
Help us execute on our vision for user research, setting strategic direction and goals, and breaking them down into day-to-day tasks and a monthly or quarterly plans.
Maintain operational excellence and high standards by working with the team to plan work, set goals, measure progress, and ensure we hit our ambitious growth targets.
Continuously review and improve internal and external processes and procedures in a collaborative way through workshops, internal communication, and smart meetings.
Design the onboarding process for new hires, including everything from organising employment agreements to ensuring they have a laptop, monitor, keyboard, and mouse.
Brainstorm, plan, and run events like end-of-year functions and parties, recruiting events, social events, team retrospectives and off-sites, and yearly company retreats.
Take responsibility for various operational activities like insurance renewals, reporting obligations, income / expenses, procurement, office space, expansion planning etc.
Quickly learn how to solve weird problems in areas you know nothing about, for example finance, tax, insurance, procurement, relevant regulations like GDPR etc.
Be a point of contact for external relationships including accountants, lawyers, recruitment agencies, investors, and contractors.
Your experience
As the Director of Operations at Dovetail, you should have:
5+ years experience working in an operations or operations-like role at a variety of organisations, from startups to large tech companies. SaaS experience is a huge plus.
The ability to rally and lead a team and help them execute on ambitious goals across research and development, marketing, customer success, recruiting, and operations.
Excellent decision-making. Help us make better decisions, more quickly, by creating frameworks and processes, and outlining possible scenarios with respective pros / cons.
Exceptional organisation skills, personal time management, and lots of initiative – you will be expected to take on a diversity of problems and solve them.
Planning and facilitation experience – you'll need to organise and facilitate recruiting events, social events, team off-sites, retreats, retrospectives, and workshops.
Experience automating tasks – we need to automate the crap out of small day-to-day tasks so we can stay lean and efficient.
It would be awesome if you also have:
First-hand knowledge of capital raising, experience working with venture capital investors, and managing a fundraising round end-to-end.
A background in finance or law – if you have the ability to jump into financial / tax related issues and solve those, or legal ones, that's a huge plus for us until we grow our team.
Apply now
This is a full time role in Sydney, Australia. You must have the right to work in Australia to apply for this role. If you fit the criteria and the job description sounds exciting, then please get in touch via our contact form, and attach your CV.
Apply to Dovetail
More jobs at Dovetail
About Dovetail
Office address
251 Riley Street, Surry Hills, NSW, 2010
Company size
1-10 people
Founded in
2017