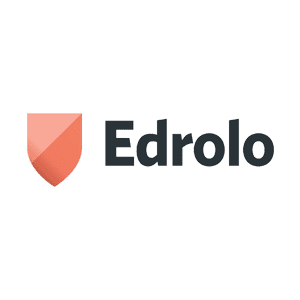 Junior Client Success / Account Manager at Edrolo
Apply to Edrolo
Are you seeking an opportunity to develop your client management skills in a mission-driven business? Edrolo's client success team is expanding and we have an opening for a Junior Account Manager to join our Melbourne team!


This role is perfect for someone who


Loves education;
Has 2-5 years experience either inside a school or working in client support or client success role, and/or proven ability to learn quickly in a new role and environment;
Thrives on driving great client outcomes;
Loves thinking innovatively and testing out new ideas; and
Is seeking an opportunity to grow in a fast-paced tech startup environment surrounded by wonderful colleagues who care about supporting each others' growth.

About Edrolo


At Edrolo, our mission is simple: to improve education. We build next-generation learning resources that are in use at 800+ secondary schools across Australia. We are a high-growth, fast-paced, values-driven technology company driving improved teaching and learning outcomes.

About our Client Happiness Team


This role sits within our Client Happiness Team (aka Client Success Team).


At Edrolo we believe that improving education takes more than building great resources and selling them to schools. To get great outcomes, schools need great support. We've designed our client happiness ethos from the ground up with this in mind.


We dedicate a real human to each of our client schools, with the goal of driving sustained behaviour change in teaching and learning practices within and for each school. We know that improving teaching and learning is messy and takes time, good planning, consistency, and true passion. Our Client Happiness Team works with schools to build enduring relationships and, in the process, we move well beyond promoting Edrolo products to become trusted advisors to our schools. This is where you come in!


Our sales philosophy is all about "right product, right school, right time" and our metrics reflect this. We achieve 98% client retention each year, indicating true satisfaction with both Edrolo's products and the services we provide to support their implementation year-on-year.


Our Client Happiness Team sits within the broader Client Sales Team and works extremely closely with our Client Support Team and other departments within Edrolo, such as our Content and Technology teams. In other words, we're a company that focuses deeply on cross-team communication, collaboration, and shared growth.


Our offices in Sydney and Melbourne are relaxed, open spaces. We dress casually and work hard. We're constantly pushing ourselves and each other to achieve, to make things better, to drive us all forward.


About the Junior Account Management role


You'll be working alongside other Junior Account Managers and inside a broader team including our Learning Innovation Associate Team, who are our more senior relationship managers.


Key role responsibilities


Building and maintaining successful client relationships with a large number of partner secondary schools
Proactively and reactively liaising with key school contacts and teachers on a daily basis, including pitching new products, running trials, and upgrading current subscriptions
Create and manage our email campaigns to 100,000s of teachers and students to add value to the teaching & learning process, and iterating on these ongoing based on value metrics
Respond to school queries and issues in a timely manner, ensuring all school information is up-to-date in our CRM and reporting databases
Facilitate online meetings and provide training for teachers and students, with opportunities to conduct these in-person
Assist in the execution of various projects as directed by the Sales Team management
Translate product feedback and improvements to our Tech and Content Teams
Actively participate in team meetings and discussions
Regular communication with company Founders and colleagues
Contribute to and create new data-led processes to improve efficiencies
Other tasks as may be required.
Key role requirements


Bachelor degree or higher;
Experience that covers one or all of the following: 2-5 years working in client support or client success, 2-5 years working in a school, 2-5 years of professional experience doing something else, We are far less worried about where you're coming from vs. where you're heading, but we do need to see some professional experience that you can leverage into the role.
Ability to demonstrate outstanding achievement in aspects of professional or learning life;
Exceptional written and verbal communication skills;
Ability to quickly evaluate, troubleshoot, and follow up a problem and suggest a creative response;
Confidence in understanding and using data to support school engagement and process improvements
Passionate about cultivating client relationships and integrating technology into education;
Hard-working and self-motivated individual with excellent time management skills;
Tech-savvy and able to confidently stand in front of an audience of students and teachers;
Self-starter who works well autonomously as well as in a team;
Adapts and embraces change quickly;
Sales experience (eg retail) is a plus but not essential;
Full-time access to a car is a requirement for this role.

What's on offer


Opportunity to work with a passionate, driven, growing team;
A competitive salary that reflects your experience;
True career development and progression opportunities;
Tech startup vibe office in a convenient Fitzroy location;
No complex hierarchy or politics;
Smart-casual dress and flexible working hours, including remotely from home where applicable;
Regular team events, dinners, and drinks.
Apply to Edrolo
About Edrolo
Office address
Sydney, NSW, 2000
144 George Street, Fitzroy, VIC, 3065
Company size
51-200 people
Founded in
2011