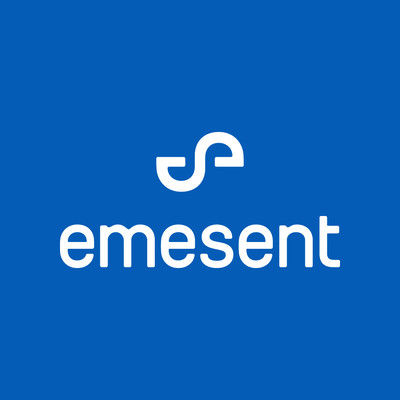 Internal Recruiter and HR Officer at Emesent
Emesent
is a venture backed startup that develops cutting-edge technology for the mining and other industries. This includes autonomous drones which can explore and map underground mines, and automated data analytics to derive insights from the data collected.
We have a strong and growing team of robotics experts, engineers and data scientists who are passionate about developing the next generation of autonomous drones which will have a real impact in terms of safety, efficiency and value-add in these industries. Based on the outskirts of sunny Brisbane, Emesent provides an exciting, dynamic work environment without the hassle of inner-city commuting.
Emesent is looking for an Internal Recruiter and HR Officer to help us hire world-class talent in order to meet our growth needs. You will be responsible for the entire recruiting cycle including sourcing potential candidates, screening them, and recommending them for placement. This will include filling both technical, commercial and management roles. As a start-up we expect team members to help across a variety of roles so this position will primarily be focussed on recruitment but will also include other HR Officer responsibilities such as on-boarding, employment contracts, performance reviews etc. These roles will later be split into dedicated positions as we grow, providing the opportunity for career development.
Responsibilities and duties - recruitment
Working with hiring managers to determine staffing needs
Generating appropriate Role Descriptions and posting job adverts on appropriate channels
Advertise Jobs on different platforms
Source outstanding candidates from Australia and Overseas
Screening candidates
Performing in-person and phone interviews with candidates
Performing reference and background checks
Making recommendations to hiring managers
Coordinating interviews with the hiring managers
Following up on the interview process status
Communicating employer information and benefits during screening process
Staying current on the company's organisation structure, personnel policy, and laws regarding employment practices
Serving as a liaison with area employment agencies, universities, and industry associations
Completing timely reports on employment activity
Conducting exit interviews on terminating employees
Responsibilities and duties - HR officer
Developing a performance management framework and overseeing performance management
Developing, revising, and recommending personnel policies and procedures
Maintaining and revising the company's handbook on policies and procedures
Maintain HR administration, including HR systems and record
Compensation and benefits administration;
Employee safety, welfare, wellness, and health;
Conducting new employee orientations and employee relations counselling
Maintaining department records and reports
Participating in administrative staff meetings
Maintaining company directory and other organisational charts
Recommending new policies, approaches, and procedures
Essential qualifications and skills
Bachelor's degree or professional HR certification
5+ years of recruitment / HR experience.
Outstanding interpersonal relationship building and employee coaching skills.
Demonstrated experience in sourcing and placing high-quality candidates
Desirable qualifications and experience
Prior experience with Google G Suite, Microsoft Office, etc.
Experience with recruitment software platforms such as Lever
Experience with LinkedIn Recruiter
Benefits
Competitive remuneration package.
Employer-contributed superannuation.
Participation in employee share option scheme (Equity).
Four weeks annual leave.
Genuine learning and development opportunities.
Flexible work hours.
Great work environment and facilities.
Apply to Emesent
More jobs at Emesent
About Emesent
Office address
1 Technology Court, Pullenvale, QLD, 4069
Company size
11-50 people
Founded in
2018