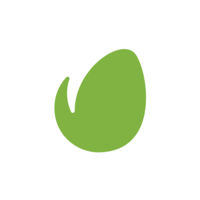 Data Engineer at Envato
$85k - $165k in Melbourne, VIC
Apply to Envato
Voted one of Australia's GPTW for the 5th consecutive year!
Work from anywhere in Australia or from our Global HQ in the Melbourne CBD
2 x Data Engineer opportunities available 
Headquartered in Melbourne, Australia,
Envato
is a completely online company with an ecosystem of sites and services to help people get creative. We've consistently been named as one of the Best Places to Work in Australia, since 2015, in the
BRW Awards
, and we've also been awarded the title of Australia's Coolest Company for
Women
and
Diversity
by JobAdvisor.
Envato was found in
2006
and, since then, we've helped a community of creative sellers earn more than
$500 Million
. Millions of people around the world choose our marketplace, studio and courses to buy files, hire freelancers, or learn the skills needed to build websites, videos, apps, graphics and more. Find out more at
Envato Market
,
Envato Elements
,
Envato Sites
,
Envato Studio
and
Tuts+
.
You might be surprised to know that not only do we run some of the biggest websites in the world; we're also growing really fast! We have close to 600 staff and contractors worldwide, adding more than 100 people to the business, year on year, since 2017.

What you'll be doing


As a Data Engineer here at Envato your role is to build, deploy and support data solutions at Envato to enable efficient and accurate reporting and analytics. You'll be providing solutions to integrate data from internal and external data sources into the central data repository as well as the processing and modelling of the data within. As a member of a development team, this role will analyse the requirements of the business and deliver well tested high-quality data solutions which they will support in a production environment. We currently have 2 opportunities available for data engineer's to join our growing team. 

Skills & qualifications


Is likely to have 3+ years of backend software development with a strong focus on data
Has proven ability to deliver multiple projects over a period of time
Has working knowledge of most of the stack of a large-scale data environment
Data Warehouse concepts and methodologies
ETL / ELT concepts and methodologies
Business Intelligence solutions
Cloud computing platforms (AWS)
Relevant server-side programming languages (C# .NET, Python)
SQL and NoSQL database solutions (AWS Redshift and AWS DynamoDB)
Big data processing frameworks and concepts
DevOps practices
Serverless Architecture (AWS Lambda)
*NIX operating systems
Some experience with Big Data technologies and concepts such as Apache Spark, HDFS and MapReduce would be advantageous.
Demonstrates ability to communicate effectively with the rest of the team
Effectively takes and gives constructive feedback to work towards a better solution within the team
Communicates with stakeholders for delivery of required and desired functionality
Acts upon feedback on their performance from stakeholders and managers
Displays honesty, openness, fairness, transparency and integrity in line with the Envato values
A great team and culture


Developers are responsible for features from inception through to them being in the hands of customers. The devs talk directly to customers about what they're working on
We do continuous delivery properly: any team member can deploy, and we regularly do several deploys a day
We publish portions of our code as open source, and contribute back to open source projects we use
We were recently named Australia's Coolest Tech Company by JobAdvisor and one of the Best Places to Work in Australia
A fantastic culture of creatively minded, hard working people who are passionate about Envato and being part of its growth and success
Flexible working conditions – we want you to love your work but also your life outside of Envato
We actively work on creating a safe, inclusive environment free from discrimination
In addition to hiring for our Melbourne CBD office, we will also consider applications from experienced Ruby Developers who would like to work remotely (Australia wide)
Future career progression will be available across the entire business - we're big on internal opportunities and professional growth!
We're offering a competitive salary package & benefits ($85k-$165k package, but flexible depending on experience)

Who should apply?


We care deeply about
diversity
at Envato, and welcome applicants of all types, and from all backgrounds. If you think you have the skills and experience needed for this role then we'd like to hear from you.

What next?

Submit a cover letter, an up to date copy of your resume and answers to the below questions. Good luck!
We care about your privacy. By submitting your application you are agreeing to our Privacy Policy. If you're into reading legal documents or you're keen to know more about how we handle your personal information read our
Privacy Policy
before you submit your application. 
Apply to Envato
More jobs at Envato
About Envato
Office address
121 King Street, Melbourne, VIC, 3000
Company size
1001-5000 people
Founded in
2006