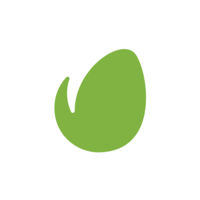 Data Scientist - Search & Discovery at Envato
Apply to Envato
We're so happy you found us. Since you've come this far, it's safe to say you're curious about our story and what career opportunities exist, so we'd love to start by introducing ourselves.


Then & now


Our
story
starts in 2006 with three founders in a Sydney garage (no, we're not kidding). Born from a desire to earn a living doing what they loved, with the
flexibility
to do it from anywhere, Envato set out to create an online community for buying and selling creative digital assets. Nearly 13 years later, we're profitable and still totally bootstrapped. This allows us to stay experimental and totally focused on the best interests of our authors & customers around the world.
We've built marketplaces where anyone can buy and sell the creative assets they need to complete their projects faster. Our community can now buy millions of different kinds of assets on
Envato Market
, or subscribe to the #1 unlimited subscription service for creatives,
Envato Elements
. Every day, these products continue to help everyone from freelancers to small business owners and agencies get their creative projects done.
While we are known and loved within the digital professional community globally, where our authors have earned over
$750 million
, we also want to be a place where anyone can Make with Envato. Alongside Market & Elements, our portfolio also includes
Milkshake
, a website builder for Instagrammers,
Placeit
, a smart template tool for logos, mockups, graphic design & more,
Mixkit
, for free stock footage and animation, and most recently,
Twenty20
, a stock-photo subscription service.
With over 600 people globally, we have offices in
Guadalajara, Mexico
&
Los Angeles
, alongside our funky Melbourne HQ. We pride ourselves on being remote friendly, with a staffing population just as diverse as the global community that use our products. To keep this sustainable as we scale, we support people to work from anywhere, whether that's the beach in Croatia, on the Mornington Peninsula, or from their living room.

What you'll be doing


Lead the vision, innovation and development of search & discovery at Envato. You will be working with various teams to provide a first-class search and discovery experience for our customers. 


The role will require extensive research capacity to tackle a unique challenge of serving a variety of content types including but not limited to photos, audio, video and graphic templates. You will be developing ML/AI models to personalise search and recommendation and work closely with our engineering team to ship the solution, and design experiments/metrics to ensure the relevance and commercial success of the product.


Our Analytics division is a big family and you will be welcomed with love and cakes. As part of the Data Science team within the Analytics practice, you will serve as the technical subject matter expert and collaborate on a variety of initiatives with the wider analytics team.


What we're looking for


A postgraduate degree in a quantitative field, such as Computer Science, Mathematics, Engineering etc
Proficiency in Python and/or R; you will be required to perform prototyping, experimentation, and deployment of ML/AI models
Extensive knowledge of machine learning and statistics and can explain them like I am five
Able to write well documented and production-ready code
Familiar with cloud platform and concepts
Experience leading project and coordination with various teams
Nice to have


Previous experience in shipping large scale real-time recommendations
Knowledgeable of online/offline testing methodologies/metrics for search and recommendation
Experience with creating embedding
Hands-on experience with ElasticSearch and/or Apache Solr
Hands-on experience with AWS technologies, e.g. EC2, S3, Redshift, and Sagemaker
What we offer


A fantastic culture of creatively minded, hard working people who are passionate about Envato and being part of its growth and success
Flexible working conditions – we want you to love your work but also your life outside of Envato
We actively work on creating a safe, inclusive environment free from discrimination
A fast paced and progressive environment where everyone has regular interaction with teammates and Envato community members from all over the world!
Read more from our staff about why they love working at Envato by visiting www.jobadvisor.com.au/envato

Who should apply?


We care deeply about
diversity
and inclusion at Envato, and welcome applicants of all types, and from all backgrounds. If you think you have the skills and experience needed for this role then we'd like to hear from you.
What next?


Submit a cover letter, an up to date copy of your resume and answers to the below questions. Good luck!
We care about your privacy. By submitting your application you are agreeing to our Privacy Policy. If you're into reading legal documents or you're keen to know more about how we handle your personal information read our
Privacy Policy
before you submit your application. 
Apply to Envato
More jobs at Envato
About Envato
Office address
121 King Street, Melbourne, VIC, 3000
Company size
1001-5000 people
Founded in
2006