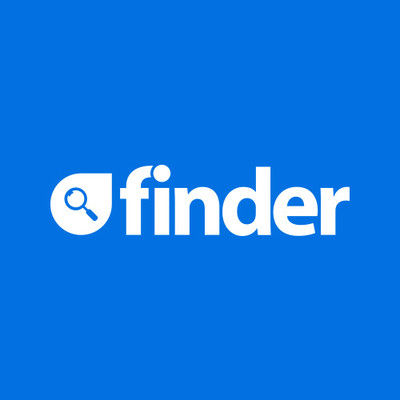 Platform Engineering Lead at Finder
Global success requires a like-minded community of people working together. Our team of energetic, savvy and passionate Finders is committed to guiding our audience through complex decisions. Every day, we help people save money, get better rewards and learn something new.


Finder is equally committed to helping our team grow, thrive and remain inspired to learn.


We have expanded around the globe and our crew of 300+ is now operating in offices across Sydney, New York, London, Toronto, Manila and Wroclaw. Finder continues to forge a global presence with a vision to become the world's go-to destination for comparing – helping people to find better.


Achieving our mission of changing the way the world makes decisions requires a diverse mix of creative, passionate and innovative people. We are committed to being an equal opportunity employer and continually striving to create a diverse and inclusive environment where all of our people feel a sense of belonging and can bring their authentic selves to work.


Role overview


Working closely with the Finder product and engineering and Finder Ventures leadership teams, as an Engineering Lead -platform, you are the people-leader responsible for the flawless execution and delivery of new technology, components, capabilities and products built by your team to grow Finder's capabilities. You will be responsible for the working health, wellbeing, happiness of the colleagues on your team. 


You drive bias for action in your team, showing that their work spearheads the growth of the commercial interests of the company. You will work closely with other Engineering Leads, Principal Engineers, People and Community staff, Product Managers and the CPTO in order to achieve this. 


Technical requirements


Software and Systems Architecture and solution design experience
Deep knowledge of container orchestration engines (Kubernetes, ECS)
Experience managing and scaling DevOps/infrastructure across multiple regions and cloud providers
Continuous Integration, Continuous Deployment and Continuous Delivery practices
Main responsibilities


The following is a list of the type of work you will perform:


Manage and scale the global Finder platform which currently receives 150 million server requests per month
Improve the performance, speed, reliability, and scalability of the Finder platform
Champion the launch of new services across multiple regions and cloud providers 
Own people leadership and performance management of the Platform team 
Collaborate with Engineering Leaders to drive strategic goals to improve the overall technical direction at Finder
Ability to manage risk, escalate where appropriate and to deliver options and improvements to other people leaders
Embody, demonstrate and reinforce Finder company values
Quality and timely delivery of projects along with coordination with other teams
Identify and improve processes and workflows at Finder
Who you are


You have extensive software engineering/ DevOps experience, building amazing things on the web that speak for themselves
You're a people person and have 2+ years leadership experience
You enjoy working as part of a collaborative team, have excellent written and verbal communication skills, and have no problem working with stakeholders across multiple timezones
You're not biased towards using a specific technology or solution, you're open to finding the right tools to solve the problem
You consider yourself well versed in Agile development methodologies
Nice to have


Demonstrable security, regulation, compliance and auditing expertise
Effective branching and merging techniques such as GitFlow and Trunk-Based Development
High performance, low latency computing 
Massive Use, Global Scale platforms
Financial Regulation in Australia, the USA and/or Europe
Security concepts and certification experience including SOC-2, PCI or ISO27001
How to apply


If this sounds like the kind of opportunity you've been looking for, select the 'Apply Now' button below to submit your cover letter and resume. Use your cover letter to introduce us to you; we want to know who you are, what you've worked on and why you think you'd be a great addition to the team at Finder.


Finder is an Equal Opportunity Employer. All qualified applicants will receive consideration for employment without regard to race, religion, gender identity or expression, sexual orientation, age, marital or disability status.
Apply to Finder
More jobs at Finder
About Finder
Office address
99 York Street, Sydney, NSW, 2000
Company size
201-500 people
Founded in
2006