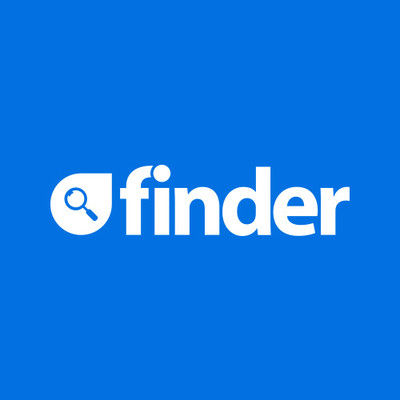 Program Manager - Technology at Finder
Apply to Finder
Global success requires a like-minded community of people working together. Our team of energetic, savvy and passionate Finders is committed to guiding our audience through complex decisions. Every day, we help people save money, get better rewards and learn something new.


Finder is equally committed to helping our team grow, thrive and remain inspired to learn.


We have expanded around the globe and our crew of 400+ is now operating in offices across Sydney, New York, London, Toronto, Manila and Wroclaw. Finder continues to forge a global presence with a vision to become the world's go-to destination for comparing – helping people to find better. Finder helps people in over 80 countries including Australia, USA, UK, Canada, New Zealand and Singapore. 


Achieving our mission of changing the way the world makes decisions requires a diverse mix of creative, passionate and innovative people. We are committed to being an equal opportunity employer and continually striving to create a diverse and inclusive environment where all of our people feel a sense of belonging and can bring their authentic selves to work.
Role overview


Working closely with the product managers, engineering leadership, program management, engineering crew and company leaders, you are a subject and domain expert for program management and delivery along with the development and utilisation of the systems and tools used to facilitate the function. You are able to work autonomously or in a team. You are comfortable driving outcomes and crew at any level in the organisation. 


Your passion is ensuring the delivery of an outcome from inception through to go-live including deployment and successful operation. You love seeing successful coordination across company verticals and teams. You get a thrill from seeing efficiency improvements made incarnate.


You have an understanding of Agile and Kanban methodologies, software delivery, prioritisation and other project and program management techniques. You are an accomplished superuser of tools such as Google Sheets or Excel.


You will deploy your wide range of skills in the areas of outcome delivery, Objectives and Key Results (OKRs), product improvement, product ideas generation, pull requests, SEO, monetisation, engineering management and leadership. 
Main responsibilities


Assist in ensuring Product & Engineering meet our business objectives - Contribute information and recommendations on business unit planning, ensuring team productivity is of the highest quality, completing audits, identifying trends and determining areas for improvement and change.
Project Measurement & Tracking- Roadmap, project tracking and monitoring. Work with the team to see that all projects are delivered on time, within the scope for the project and within planned expenditure for the project
Team Performance Management - Co-ordinate with each team to determine output commitments to a set sprint timeline. Work collaboratively with the team to ensure their story point estimates are accurate to make our sprint planning is accurate. Measure and track the performance of the Engineering & Product department based on core measures and indicators on quality and output.
Stakeholder Management - Meet with and include stakeholders from other teams to ensure that E&P is helping other teams and the business meet wider objectives.
Program Management - Lead projects that require involvement from all teams and other business units through the creation of action plans, facilitation and ensuring regular communication and reporting on project progress to meet project deadlines.
Resource Planning - Check in with each team against their planned work to ensure we're executing on planned projects. Help ensure that each team has sufficient resources allocated to them.
Policy & Procedure Enforcement - Identify when procedures aren't followed and take corrective action to ensure adherence to agreed processes and workflows both within and outside of the E&P team.
Budgeting & Financial Reporting - Measure the costs within the E&P to identify any major variances to planned expenditure and helping with corrective actions.
Problem Escalation & Resolution  - Identify issues that need escalation to the CTPO or other key stakeholders.
Risk Management & Mitigation - Identify, track and either resolve or have leaders accept potential risks in BAU activity and projects with a particular focus on compliance; 
Research & development - Research and develop new methods to improve on all processes and workflows within E&P.
Essential requirements


Agile and Kanban Software Development Lifecycles (2 years+)
Ability to show strong understanding of enterprise tools such as Google Sheets or Excel 
Strong bias for taking proactive action combined with a deep aversion to  procrastination
Creative mind
Demonstrably strong implementer
2-5 years Experience in working with technology projects, programs and portfolios 
Risk management and risk mitigation frameworks
Prioritisation (and deprioritization) frameworks 
Strong stakeholder management at all levels 
Demonstrable commercial acumen 
Passion for helping people through financial education
A desire to continuously develop your business and technical skills
Demonstrate our company values of: 1 crew, empower others, go live, be straight up, and master your craft
Nice to have


Process Improvement techniques (e.g. Lean, Six Sigma)
Application process


If this sounds like the kind of opportunity you've been looking for, select the 'Apply Now' button below to submit your cover letter and resume. Use your cover letter to introduce us to you; we want to know who you are, what you've worked on and why you think you'd be a great addition to the finder.com.au team.


finder is an Equal Opportunity Employer. All qualified applicants will receive consideration for employment without regard to race, religion, gender identity or expression, sexual orientation, age, marital or disability status. 
Apply to Finder
About Finder
Office address
99 York Street, Sydney, NSW, 2000
Company size
201-500 people
Founded in
2006