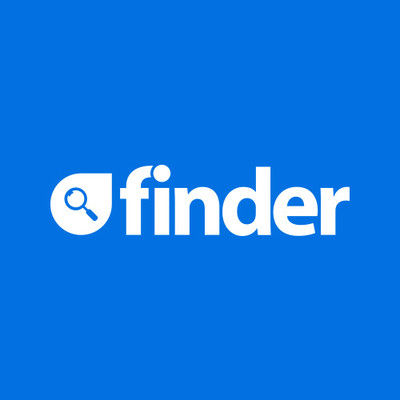 Senior Management Consultant at Finder
Job Description
Sydney, NSW · Full Time · Operations
Apply to Finder
Global success requires a like-minded community of people working together. Our team of energetic, savvy and passionate Finders is committed to guiding our audience through complex decisions. Every day, we help people save money, get better rewards and learn something new.
Finder is equally committed to helping our team grow, thrive and remain inspired to learn.
We have expanded around the globe and our crew of 400+ is now operating in offices across Sydney, New York, London, Toronto, Manila and Wroclaw. Finder continues to forge a global presence with a vision to become the world's go-to destination for comparing – helping people to find better. Finder helps people in over 80 countries including Australia, USA, UK, Canada, New Zealand and Singapore. 
Achieving our mission of changing the way the world makes decisions requires a diverse mix of creative, passionate and innovative people. We are committed to being an equal opportunity employer and continually striving to create a diverse and inclusive environment where all of our people feel a sense of belonging and can bring their authentic selves to work.
Role overview


Finder is seeking a highly motivated Senior Management Consultant with a strong strategic and analytical skill set. Critical to this role will be assisting the company by studying its structure, processes, end-to-end workflow and communication systems in both local and global contexts to improve efficiency and solve organisational problems.
You will work on overcoming business roadblocks by gaining insight into the strategic and operational issues which are forefront in the minds of the leadership team, and establish relationships with people across the entire company (Sales, Marketing, Finance, Product, Customer Operations) to get things done. You'll have executive-level visibility and a finger firmly on the pulse of overall business operations. As you learn and grow, you'll remain a generalist that works as an internal consultant for all teams, and can solve any problem thrown your way.
You have a degree in Finance, Marketing, Engineering, Computer Science or Maths, with at least 4 years' experience as a consultant or an analyst. You have an entrepreneurial mindset and are constantly looking for opportunities to improve processes, organisational structures, products and communication channels to hit growth targets and projections.
You enjoy the challenge of going up against tough competition and winning – they may have been in the market longer and have bigger teams, but you're confident your strategies and tactics will beat them in the medium to long term. Complacency isn't a word in your dictionary, you are a proactive go getter and you just don't understand why things can't get done right now!
You understand the intent of the user. You can empathise with how users feel, have a clear idea around what they want, and can build content that perfectly deliver on this. You love pages that squarely solve core user problems and drive revenue and awareness for the business – a positive experience for the user and the company.
Main responsibilities


Identify the biggest points of leverage to drive the business forward, which will spawn new projects and opportunities.
Work with specific teams to understand, analyse and evaluate existing systems and find issues or opportunities that can improve their effectiveness and efficiency.
Review existing end-to-end workflows at all levels of the organisation and work with all teams involved to encourage improvements and experiment with new tools for growth.
Work with business stakeholders and improve the communication channels between them.
Generate records, reports, and analysis to communicate your findings and recommendations to all levels of management, including demonstrating a mastery of the qualitative factors that complement your analyses and measure the success of the projects.
Analyse global markets and develop a clear strategy to enter new markets, including playing an active role in launching, analysing and optimising new products.
Find new clients and negotiate new deals for new Finder markets in Canada, LaTam, Europe, Australia, NZ and Singapore
Manage a portfolio of clients around the world, improve the relationship and work together with clients to improve UX and ROI.
Essential requirements


 Highly productive: Ability to be highly productive with little supervision on a day-to-day basis. This role is intended for somebody who will take meaningful responsibility and initiative for shaping and executing upon our strategy and operations.
3 years' experience in business development for financial or insurance services. Ability to contact, negotiate, close and manage new and old partnerships.
4 years' experience in comparison or online platforms. High skilled knowledge on how comparison sites work to be able to bring experience and improve our current processes in different departments from Marketing, to Business Development to Accounting.
Structured thinking: Develop and leverage frameworks to help structure the team's thinking, facilitate alignment on key strategic decisions among various stakeholders, and identify the 80/20 opportunities to reach insightful, actionable answers without boiling the ocean with analysis overload.
High-energy, company first, positive attitude: Must be motivated to work hard in a fast-paced environment.
Strong analysis and presentation skills: Quick and high-quality analysis and presentation creation using advanced Excel and PowerPoint.
Multi-tasking prioritisation expertise: Experience (and preferably an enjoyment of) balancing numerous different priorities and demands.  
Multi-lingual: Fluent both in writing and speaking in English and Spanish. 
Application process


If this sounds like the kind of opportunity you've been looking for, select the 'Apply Now' button below to submit your cover letter and resume. Use your cover letter to introduce us to you; we want to know who you are, what you've worked on and why you think you'd be a great addition to the Finder.com.au team.
Finder is an Equal Opportunity Employer. All qualified applicants will receive consideration for employment without regard to race, religion, gender identity or expression, sexual orientation, age, marital or disability status.
Apply to Finder
About Finder
Office address
99 York Street, Sydney, NSW, 2000
Company size
201-500 people
Founded in
2006