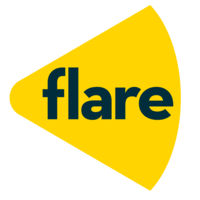 Product Manager at Flare HR
Job Description
Sydney, NSW · Full Time · Product Manager
Apply to Flare HR
We are looking for a Product Manager with a strong technical background to have responsibility to take Flare's product leadership and product roadmap to the next level.


You'll be reporting into the VP of Product and you'll be working with an agile cross-functional team consisting of Software Engineers and UX/UI Designers, and you'll be responsible for taking Flare's product leadership and product roadmap to the next level.


If this sounds like you, we should talk!


Responsibilities


Internalise and deeply understand Flare's mission and strategies, as well as the mission and objectives of your specific team.
Develop a strong point of view on how to solve user problems, and advocate that point of view to members of a cross-functional team.  Challenge your team to think boldly and creatively and channel that passion to execution and product delivery.
Distill vision and strategy for the team, get all members of cross-functional team super pumped with your point of view on how to solve user problems.
Be data driven, leveraging both quantitative and qualitative feedback to test hypothesis, accelerate product learning, and find solutions that users find valuable.  Solicit and embrace feedback.
Drive cross-functional team to set qualitative objectives and quantitative goals.
Drive definition of and execution against product go-to-market plan, including phasing and marketing
Monitor and measure launched products and feed learnings back into product development process.
Who you are


In addition to being awesome, down to earth, having a great sense of humour, you have a strong desire to continually master your craft, you also bring:
2+ years Product Management experience
Proven experience developing and delivering innovative consumer and/or B2B internet products from start to finish.
Strong wireframing / visualisation skills and the ability to communicate and collaborate with design and engineering partners.  
Empathy for our end users and a knack for finding solutions to difficult user problems (we have a lot of them!).
Passion to roll up your sleeves and desire to grow and learn in a fast-paced environment.
Preferred experience (nice to have)


Start-up experience
Cloud based SaaS solutions experience
Relevant Bachelor's degree or education
Why Flare?


Because people work to make a living, Flare aims to create Australia's first workplace bank: a single next-generation platform for people to manage their career and their money. Our formula is simple: combine best-in-class HR and payroll software that makes career management easy, with advanced financial wellness tools and services.


With hundreds of customers and tens of thousands of employees managed by Flare we are growing fast, but our size is dwarfed by our ambition.
Come join us at one of the country's hottest startups to help realise our dream of making every workplace in Australia a great place to work, and every employee professionally and financially better off.


Our Story
Founded in 2015, Flare leads a new generation of Australian startups creating ripples within multiple industries. We're a fast-growing and
well funded
B2B2C startup, and we've firmly established ourselves and embarked upon a solid growth trajectory to become the #1 Australian platform for HR, Payroll, and Employee wellbeing.
Flare delivers intuitive HR, cloud-based software to businesses (B2B), whilst enabling best-in-class solutions to aid financial wellbeing (B2C).  We provide our customers with amazing benefits & rewards, financial education and real-time financial decision-making support.


It's a win-win-win model for employers, employees and benefit providers.
Apply to Flare HR
About Flare HR
Office address
1 Munn Street, Sydney, NSW, 2000
Company size
51-200 people
Founded in
2015