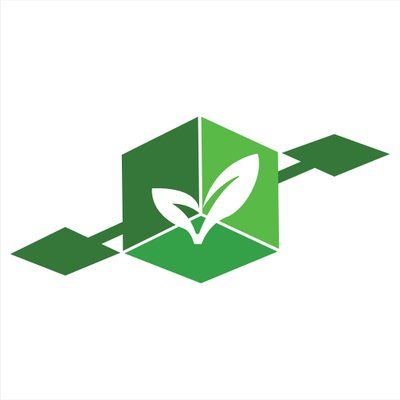 Delivery/Operations Manager at FluroSat
FluroSat is hiring for a position of Operations/Delivery manager in its Sydney office.

Are you our new Deliver/Ops Manager?


Are you a person who gets an adrenaline kick from GTD (getting things done)?
Does improving the team's efficiency make you feel satisfied with your job?
Do you delight in early product delivery to the customers?
Does seamless and scalable onboarding sound like a goal to strive for?
Do you get energized and fired-up about the value your team delivers to the customer?

Then drop us an email with


Your CV
Cover letter and
A response to the question: "What does seamless customer onboarding mean to you?" (600-800 words write-up, or format of your choice – feel free to be creative)

FluroSat's customers and background of the job


We are serving a limited number (<30) of top agribusinesses in such food/ag verticals as: crop protection, crop nutrition, food processing and agricultural machinery manufacturing. Our customers want to implement precision agriculture to serve farmers and consumers better.

The teams charged with the implementation of the precision agriculture/decision tools are the team of digital/precision ag agronomists, who are our main "decision-makers" and users within our clients' organisations. The practical application of our business mission is to enable these teams of digital agronomists by giving them the tools, training and materials to transform decision making in their agribusiness from reactive to proactive.


What will our Delivery/Ops manager do?


Work closely with the Business Development team on onboarding the newly acquired customers, ensuring successful data exchange/integration with their (farm management) systems and implementation of our products into their workflows 
Work closely with the Product team to ensure on-time product delivery with any required localisation (if required) ensuring efficient resource allocation
Work across the teams (Product, Customer Success, Business Development) to manage projects (pilots, trials, demos) to scope and cost allocated.
Work directly with the CEO to improve visibility of business processes and operations, making them traceable and predictable; operating data systems

Must-haves for this role


Experience as an Operations Manager or Customer Success Lead
Experience working with B2B/enterprise software products and customer teams
Knowledge and Deep appreciation of Project Management software, e.g. Trello, Jira, Asana, Microsoft Excel

Nice-to-haves for this role (1/3 is OK)


Ability to write SQL queries for "off-the-database" reporting
Experience with geo-spatial information systems (GIS), or agricultural data
Some knowledge of in-app onboarding tools, e.g. Userpilot, Appcues.

Why you will be excited to join us?


We are innovative – we define new industry standards of applied "precision agriculture" and how the largest companies in the world responsible for food and fibre production globally can efficiently adopt it.


We are open and honest – we solve real (not imaginary/"feel-good") problems, tackling the real blockers in moving the industry ahead, whether it is data integration, localization of scientific models or closing the oh-so-messy-and-too-hard "farm-to-cloud" feedback loop. Nothing is too messy and too hard if this is a reality of our industry.


We are true to our mission – we sign up customers who are ready to innovate and already hacked together a solution and possibly have seen it not scaling as far as they wanted. We take projects that improve the food and fibre production at scale solving the inefficiency and empowering the decisions of our customers' teams on the ground with the best data and context we can provide them with.


We are realistic doers with a dream – we priorities the first practical step toward process improvement to a "pie in the sky" thinking. Yes, we dream big and develop the product that no-one else can envision, but we are about value now because baby steps that improve large processes bring business dividends to our customers and help build the momentum that their stakeholders need to keep investing in innovation. It makes business sense to innovate, and we are proving that it does not have to take long to get value back.


If this job sounds like you, and we sound like the kind of team you'd like to join, apply as per instructions above – 
jobs@flurosat.com
Apply to FluroSat
Apply now
Job Type
Full Time
Categories
Skills
More jobs at FluroSat
About FluroSat
Office address
4 Cornwallis Street, Eveleigh, NSW, 2015
Company size
11-50 people
Founded in
2016