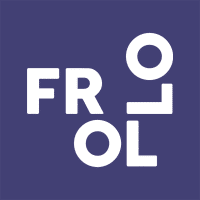 Senior Ruby on Rails Developer at Frollo
Apply to Frollo
A skilled developer with more than 4 years of Ruby on Rails experience, database design, SQL, and frontend dev skills. On top of the basics, you're looking for an opportunity to bring to life new ideas that will delight our users of our technology and help make a positive impact on their financial wellbeing. Finally, you're someone who wants to work closely with our CTO, Founders, and Partners to push their thinking on what's possible and where we can grow together. If that sounds like you, keep reading!
We are
An award-winning high growth FinTech that is in the scale up stage adding to its fun and dynamic team. Join our experienced entrepreneurs at a mission-driven company that will improve the financial lives of millions of Australians. This is a place that allows employees to grow together and participate in the rewards of success.
The details
We are looking for a Ruby on Rails developer who possesses a passion for pushing technologies to the limits and delivering "WOW" moments.
As successful leaders we know the importance of investing in our teams and we will invest in you!
This is an opportunity to accelerate your career and your profile as part of a fun and dynamic company.
We will work with innovative technologies and market leading partners in delivering a really special product.
About the role
To bring to life our dreams and visions, generating customer delight as they use your app!
This role will be challenging, exciting and pivotal in our success!
This is a key role in the business working very closely with our CTO, Founders and Partners.
Continuously discover, evaluate, and implement new technologies to maximise development efficiency.
The ideal candidate will possess the following skills
4+ years of Ruby and Rails development experience.
Experience database design and SQL query performance optimisation.
Frontend development skills.
Experience with AWS is desirable.
Non-technical skills
Experience working in a creative environment.
An excellent work ethic and can-do attitude.
Attention to detail.
A talent for communicating ideas, issues and solutions in a team environment.
Excellent communication skills (verbal & written).
Demonstrate a desire to learn and grow outside of the office.
Keen interest in learning new programming languages and frameworks.
About Frollo
We are an early stage FinTech company with a passion to make a difference.
We are 100% Australian owned and privately held.
Frollo's service are helping Australians to get ahead financially.
Join us in our mission and make a difference.
Please apply by submitting your resume and cover letter detailing what about this role excites and motivates you to apply to
lisa@frollo.us
.
Apply to Frollo
About Frollo
Office address
41 McLaren Street, North Sydney, NSW, 2060
Company size
11-50 people
Founded in
2015