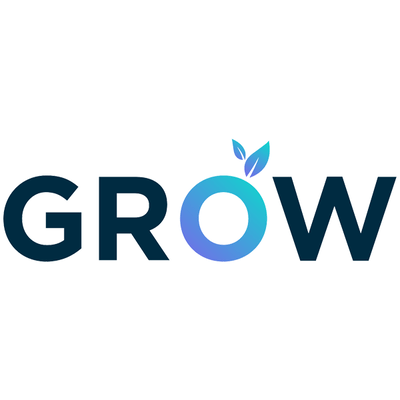 Software Engineering Manager at GROW Super
$165k in Surry Hills, NSW
Apply to GROW Super
The Engineering Manager position is a key role in our rapidly growing product development team. You will be responsible for leading a number of small teams, focusing on helping them deliver our platform efficiently and effectively and mentor our passionate and highly skilled developers.
As Engineering Manager your responsibilities will include, but will not be limited to:


Overseeing and managing development solutions within the scrum teams 
Working closely with our CTO and Solutions Architects to help permeate knowledge and implement best development practices across all of the developers (Front-end, Back-end and Dev-ops)
Supervising, performing and prescribing training and certifications for development staff as well as analysing development staff strengths and weaknesses and monitoring their progression
Complement upcoming product requirements by proactively building out Technical requirements to enable the expected business outcomes
Communicating with stakeholders across the business on the progression of projects and working with Product Owners to ensure meeting and workshop facilitation is provided to the scrum teams 
Project and Product development estimation (time and cost)
Ensuring that the scrum teams have adequate development resourcing
Planning release schedules and collateral, ensuring that release signoff is completed by all relevant stakeholders and being accountable for final technical review in releases
Minimum experience


Tertiary degree in relevant field 
Leading teams in Agile framework
Proven track record (3-5 years) of delivering solutions products efficiently and effectively 
Providing high-performing, resilient and efficient infrastructure 
Developing with Corda Distributed Ledger Technology - desired but not necessary
Necessary skills
Java/Kotlin
Javascript (Vue.js, React and NodeJS) 
HTML and CSS
Integrating RESTful APIs
Relational and Non-Relational Databases (PostgreSQL, MongoDB)
Serverless architecture
AWS services (such as S3, EC2, Lambda, CloudFront, CloudFormation) 
TDD and BDD unit testing
Setting up and evangelising Continuous Integration and Delivery
Strong debugging skills and ability to understand unfamiliar code
Natural problem solver with the ability to "think out of the box"
Excellent communication skills, including strong command of the English language, in both written and spoken form
The successful candidate


The right candidate for this position will be a fast-learner with effective problem-solving skills and a thirst for innovation and expanding your horizons and testing your capabilities. The right candidate will also be a perfect cultural fit for GROW, meaning that you are comfortable working on code as you are telling a joke or two and having a laugh!
A love or appreciation for dogs also wouldn't be a bad thing as we have two regularly roaming around the office reminding us to not take life so seriously all the time. 
The reward
Remuneration package of $150,000 - $165,000 + Super
Open, modern workspace in Surry Hills with an energetic vibe and the ability to come to work in jeans and a T-shirt
Young dynamic company about to make a big impact in the super and financial services industry
A culture that is collaborative, open and likes to have fun along the way
Competitive remuneration with the opportunity for GROWth in skill and knowledge-set along with career advancement
A place where you can be you
How to apply


In addition to your resume and examples of your work/links to any relevant past works via Github repos, Stack exchange, etc, we ask you to answer one of the following questions in no more than 140 words in lieu of a cover letter: Describe three values you live by and why? OR How would your current (or last) team describe you?
To apply for this position, please send your application to hr@growsuper.com with the subject being the position you are applying for.


GROW SUPER IS AN EQUAL EMPLOYMENT OPPORTUNITY (EEO) EMPLOYER AND SUCCESSFUL CANDIDATES SHALL BE BASED ON MERIT ONLY.


Please note only Australian Citizens/Permanent Residents will be considered.
Apply to GROW Super
About GROW Super
Office address
29-41 Hutchinson Street, Surry Hills, NSW, 2010
Company size
11-50 people
Founded in
2017