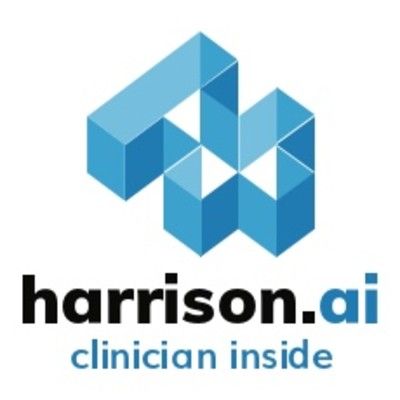 $140k in Barangaroo, NSW
Apply to Harrison.ai
The DevOps Engineer will drive towards excellence in cloud deployment, monitoring and CI/CD pipelines. You will develop a highly available and reliable stack to support AI-as-a-Medical-Device services that scale effortlessly with challenging healthcare data requirements. The Technology team is tasked with solving hard, AI-centric problems specific to healthcare, such as integrating medical data pipelines and scaling large storage and computation to meet the AI development workflow. Given the regulation of the medical device industry and our high commitment to quality, proactive monitoring and auditability of development and deployment operations is essential.

As part of our Technology team you'll enjoy working in a fun, fast-paced early-growth culture building meaningful products that make a real difference. You will enjoy great autonomy as you are tasked with both creating the vision and delivering to it.

To ensure success in the role you will demonstrate that you are a results-driven and detail-oriented self-starter who works well in a team environment. You will be a key member of a collaborative development team. Your passion for learning will be demonstrated by your initiative to learn new tools and products as well as identify opportunities to improve current processes and standards.

The role


Creating and executing on a vision for best-in-class DevOps capability on exciting greenfield projects
Fostering a strong DevOps culture. Advocating best practices and benefits to all stakeholders
Orchestration, configuration management and deployment of automation tools
Lead the configuration of monitoring tools and appropriate triage alerts
Developing and executing a roadmap in line with best practices for automating deployment
Develop and execute a system monitoring strategy, including data/compute usage and InfoSec/privacy considerations
Work with the engineering team to keep platform components up to date and co-ordinate all software delivery pipeline activities
Ensuring cost is optimised for all provided environments and ensure clear communication of status and risks to relevant stakeholders
Supporting key phases of the program; development, build, test and deployment of the solution
Providing solution and infrastructure support as required
Managing relationships with internal teams and external service provider

Some criteria to assess how you align with this role


Managing relationships with internal teams and external service provider
Passion to make technology easy and accessible for everyone, such as peer engineers, AI researchers and clinicians
Experienced in designing, developing and maintaining high performance development and production pipelines for scalable, cloud-based software products
Experienced in growing technical capabilities and building DevOps process awareness in team members
A systematic and logical approach to troubleshooting and solving problems
A desire to automate everything - never do the same thing twice.
Comfortable scripting e.g. Bash, Python etc.

Technical skill


Experience with Machine Learning workflows
Extensive AWS experience including S3, EC2, RDS, Lambda, CloudWatch, -- SageMaker, Spot Instance pricing and workflows
Excellence in networking, security & cost-optimisation practices in the cloud
Experience with use of enterprise grade monitoring and logging solutions
Excellence in deployment troubleshooting including network connectivity debugging on AWS resources
Python scripting or other dev experience
Configuration management tools e.g. Ansible
Experience with cloud-based CI/CD tools e.g. Bitbucket pipelines, Travis CI or Jenkins
Experience with containerization e.g. Docker and Kubernetes
Experience supporting and building Infrastructure as Code e.g. Terraform

Highly rated technical skills


CI/CD build, test deployment pipelines
Deployment to both on-prem and cloud targets e.g. AWS, Azure
Large scale data pipeline and migration for AI training and deployment
Data anonymisation and de-identification concepts and procedures
DR (disaster recovery), HA (high availability), backup and BCP (business continuity) solutions and procedures
Relational databases
Distributed systems e.g. Spark, Elastic, Cassandra
Web technologies e.g. React, Rails
Apply to Harrison.ai
About Harrison.ai
Office address
100 Barangaroo Avenue, Barangaroo, NSW, 2000
Company size
11-50 people
Founded in
2015