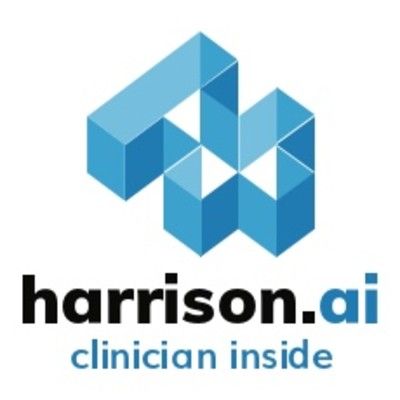 $150k in Barangaroo, NSW
Apply to Harrison.ai
The Senior AI Engineer will translate the latest technology in the field of machine learning into meaningful AI-as-a-Medical-Device products that drive the practice of medicine.
In this role you will be in the unique position to directly impact the lives of patients and their families. Our AI Engineers work in dynamic development
teams collaborating with Software Development, Software Test, Cloud DevOps Engineers, Integration Engineers and others. You must therefore be a
team player with passion and enthusiasm to drive the future direction of our products from concept through to delivery.
To ensure success in the role, you will be able to demonstrate that you are a self-starter who is a detail-oriented, result-driven individual who works well
within a fast-paced team environment. You will be a key member of a collaborative research and development team. Your passion for learning will be demonstrated by your initiative to learn new tools and products as well as identify opportunities to improve current processes and standards.
The role
Contribute to greenfield AI projects and develop strategy around best use of human and machine intelligence in designing impactful and sustainable
solutions Work with clients, partners, users and implementation team to identify opportunities, estimate market size, formulate commercial models and collect technical requirements
Generate data/AI product ideas; Support partner road mapping and development initiatives; Set realistic constraints based on understanding of machine learning, computer vision, etc
Follow agile development methodology, focussing on rapid prototyping, validation and iteration
Conduct and (co-)author research submissions to top international AI and computer vision venues, growing Harrison's reputation as a world-class
research capability with unparalleled grounding in compelling AI applications, outcomes and value
Lead Harrison's participation in global AI forums and competitions relating to healthcare applications to develop and benchmark our AI capabilities
Participate in community forums for AI and data science, representing Harrison.ai and developing a pipeline of researchers, engineers, product developers, operators, etc
Contribute to Harrison Institute, ensuring fruitful engagement with partners, clients and users through course design, curriculum development, lecturing and mentorship
Build a culture of excellence: Help to solve problems as they arise; Instil a culture of best practice, integrity and agility; Shape and champion the
Harrison mission internally and externally. Providing support to other team members.
Managing relationships with internal teams and external service providers.
Some criteria to assess how you align with this role
A Kaggle competition master (ranked in top 1%)
Academic studies in: mathematical statistics, Machine Learning I-II, Bayesian ML methods, Large-scale ML, Calculus, Linear Algebra, Probability
Theory, Statistics Optimisation Methods, Convex Optimisation, Optimal Control, Computer Vision, Deep Learning, Reinforcement Learning and
Natural Language Processing (NLP)
3 years working in machine learning, computer vision, or NLP role
Scaling a data science team to over 10 members
Experience with running and sharing machine learning experiments in a team environment using platforms such as WandB.ai and Comet.ml
Author of published research papers in the areas of data science and machine learning
Technical skills
Experience with Machine Learning workflow
Experience with healthcare data
Experience with PyTorch, Kaldi, Facebook Faiss, Tensorflow, Keras, and Kafka
Experience with deep learning in scaled out infrastructure on the cloud
Apply to Harrison.ai
About Harrison.ai
Office address
100 Barangaroo Avenue, Barangaroo, NSW, 2000
Company size
11-50 people
Founded in
2015