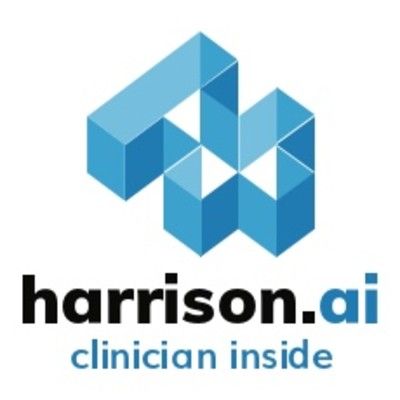 Senior Integration Engineer at Harrison.ai
Apply to Harrison.ai
Annalise.ai was formed through the unique partnership between Australia's largest medical imaging service provider, I-MED Radiology Network, and Harrison.ai.

Annalise.ai empowers physicians and medical imaging providers by building customised, AI-enabled medical imaging tools that ultimately lead to improved patient outcomes. Our mission is to continuously innovate and commercialise more efficient, more affordable medical imaging products and services to medical imaging providers and patients.


As a Senior Integration Engineer you will take charge of coordinating and executing technical projects to perform data extraction from existing data stores. You will play a key role in migrating imaging and other patient health data from partner healthcare organisations in a way that is safe, secure and reliable.


You will also be a key contributor in architecting and developing workflows to allow seamless integration for our artificial intelligence software solutions with various radiology information systems, primarily Intelerad PACS and Promedicus RIS. You will aid the wider IT team and Medical AI partners by advising best practices for enterprise architecture and security protocols at worldwide partnered health centres.


Located in a fantastic Sydney CBD location.


Key accountabilities


Execute on parallel technical projects, including but not restricted to: image migration, data migration, dataset manipulation, database rebuild, DICOM connectivity configuration, data clean up and LDAP integration
AWS Cloud infrastructure management which includes security policy, storage and computation management
Scripting of new tools to accomplish complex tasks as well as updating existing tools to include new functionality or correct errors
Write and/or update documentation for existing processes and procedures
Provide consult for architecture and workflow problems, major configuration changes, disaster recovery, etc.
Advise and participate in the conceptualisation for complex PACS merging projects and then follow with the execution portion

To be successful in this role you will have


Experience in managing AWS services such as AWS storage gateway, IAM, S3,S3 glacier, lambda and EC2
Experience working with DICOM, such as: Query/Retrieve, C-Find/C-Move
Experience with anonymization and de-identification techniques
Understanding of transfer syntaxes and SOP classes
Experience working with HL7 protocol and RIS workflow
Experience in Infrastructure automation through DevOps scripting (E.g. shell, Python, Ruby, Powershell)
Professional experience with SQL (PostgreSQL, SQLite, Sybase)
Knowledge of EXSi, VMware based storage infrastructure
PACS and RIS architecture knowledge
Digital Radiology workflow experience and understanding
5+ years' experience in Linux administration and/or Linux system technical support within the medical industry
AWS aligned qualifications
Excellent analytical, creative problem solving, strong planning and organising skills
Ability to estimate, prioritise and manage work to critical project timelines in a fast-paced environment
Effective interpersonal, verbal and written communication skills
Ability to work both independently and as part of a team

If your experience meets the requirements and you are ready to take on a new challenge within a forward thinking and professional environment we encourage you to apply to today.
Apply to Harrison.ai
More jobs at Harrison.ai
About Harrison.ai
Office address
100 Barangaroo Avenue, Barangaroo, NSW, 2000
60 Market Street, Sydney, NSW, 2000
Company size
11-50 people
Founded in
2015