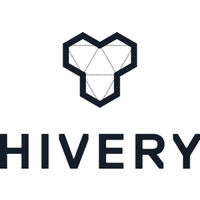 Head Of Engineering at HIVERY
Apply to HIVERY
At HIVERY we believe Artificial Intelligence is the future.


 We are passionate about solving complex problems that humans cannot and helping organisations achieve the extraordinary. 


We build products using Design Thinking methodology, cutting edge Machine Learning and Operations Research techniques to achieve our mission to shake up organisations around the world, transforming data into action that revolutionises industries.


We celebrate diversity across our teams in Australia, Japan & USA, working collaboratively to make the magic happen for our customers.   


Are you the inspiring leader we're looking for? 


At HIVERY you will have the opportunity to literally get your hands dirty in creating the future of AI within an autonomous startup environment that empower you to do what you do best. 


We employ smart, highly talented scientists, engineers and designers to bring our products to life. Our engineering team works in collaboration across five core products at various stages of R&D, experimentation, and commercialisation.  


We have an extraordinary opportunity for a pragmatic, visionary and inspiring leader to come aboard and strategically drive our technical architecture and deliver the highest standard for technical excellence. 


As the Head of Engineering within HIVERY you are responsible for


Being the compass that guides the business and engineering teams on the vision, purpose and direction for Engineering at Hivery
Developing and implementing Hivery's holistic engineering strategy across products and operations 
Motivating and empowering talent to achieve high performance through clear direction, tools required to succeed, meaningful professional development and driving a happy and highly engaged team culture 
Owning the architectural strategy and actively driving continuous improvement in technical architecture across Hivery 
Driving best practice and high quality standards in technical design, infrastructure, development, quality, delivery, security and production support
Leading the Engineering team as Hivery scales, both building a world-class team and representing this at the Senior Leadership Team
You will come baring the gifts of


Having successfully developed and implemented engineering strategies (embodying technical architecture, process, practices and people culture) in previous roles
Strong experience with change design and implementation, in particular, with rolling out and improving engineering practices
Deep knowledge of the software development lifecycle
Track record of building and growing productive and highly engaged engineering teams in a high growth environment. Our teams are spread across multiple regions and offices so we need you to be able to thrive in this setting without letting this get in the way of epic execution.
Being an authentic and influential people leader and communicator with the ability to build lasting trust 
Demonstrated learning agility. You've come out better on the other end of mistakes you've made and can openly and humbly talk about what happened from problem to solution 
Extensive experience working in fast-paced, rapidly growing SaaS companies in a leadership capacity. We want you to bring the diverse and deep experience that will create success in organisation
Passion and drive to stay up to date with advancements in engineering and broadly technology
Exposure to startup environment and diversity in industry and technology experience
Comfort having used, being exposed to or at least leading a team with a tech stack consisting of React, Django, Python, PostgreSQL, MySQL, Redis, AWS, Azure, Bitbucket, Docker
A background of extensive hands on web development experience. 
Why come and work with HIVERY? 


We're hoping you're already intrigued and inspired enough to get in touch. But in the spirit of sweetening the deal further, we also offer a great range of  benefits;  


Summer hours
Flexible working
Chill pill days
Fully stocked beer and wine fridge
All the hardware you can handle 
Quarterly team incentives and events 
Cool creative office hub in Sydney CBD

Inspired by our awesome startup culture, a team of diverse and extremely talented thinkers, an unprecedented growth trajectory globally, some pretty impressive algorithms, a product suite that is creating the future, with a passion for making the impossible possible..we're only just getting started! And we'd love for you to join us on this journey! 
What do I do next? 


Please apply with a resume and a cover letter telling us a bit about why you want to come and play with us! For the personal touch, reach out to Dan Lewis at
opus@hivery.com
.
Apply to HIVERY
More jobs at HIVERY
About HIVERY
Office address
11 York Street, Sydney, NSW, 2000
Company size
11-50 people
Founded in
2015