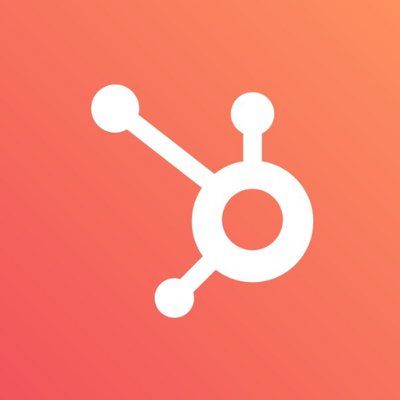 Customer Success Consultant (Premier Accounts) at HubSpot
Apply to HubSpot
The Professional Services team at HubSpot works with our customers to help them see extraordinary growth through ongoing engagement, business consulting and delight.
As a Customer Success Consultant (Premier Accounts) you will develop deep relationships with customers earning a position as a trusted advisor as you guide them in executing their growth strategy on the HubSpot platform. In this role, you will deliver HubSpot software training and implementation support, guide their ongoing campaign-based Marketing Hub, Sales Hub and Service Hub strategy and be responsible for delivering quarterly strategic reports.
This role has an 80/20 split between strategic Marketing Hub, Sales Hub, Service Hub and account management. 80% of your time will focus on driving strategic development and execution. 20% of the time you will target general account management activities and work as an internal advocate for the customer.
In this role, you'll get to
Work with recurring services customers on an ongoing basis to provide strategic advice as well as help to plan and build growth strategies which includes marketing campaigns, sales strategies.
Build deep relationships and turn your customers into power users of HubSpot.
Use your marketing knowledge, creativity, communication skills, and organisational skills to help deliver tangible, positive results to our customers' growth efforts
Become the trusted advisor for your customers
Drive product adoption across your customer base
Develop and execute campaigns with your customers
Guide customers in the inbound methodology as well as sales & service methodologies to get the most out of the HubSpot product
Increase and own the retention rate of your customers
Write and deliver Quarterly Strategy Reports
Assist customers with account needs
We are looking for people who have
An extraordinary understanding of customer service, and inbound marketing standard methodologies
Equivalent experience in a relevant industry/field
An ability to lead and develop a growth campaign
An ability to drive customer success with the HubSpot software
Desire to be a customer advocate
Analytical thinking
Confidence can sometimes hold us back from applying for a job. But we'll let you in on a secret: there's no such thing as a 'perfect' candidate. HubSpot is a place where everyone can grow. So however you identify and whatever background you bring with you, please apply if this is a role that would make you excited to come into work every day.
About HubSpot
HubSpot helps millions of organisations grow better, and we'd love to grow better with you. Our business  builds the software and systems that power the world's small to medium-sized businesses. Our company culture builds connections, careers, and employee growth. How? By creating a workplace that values flexibility, autonomy, and transparency. If that sounds like something you'd like to be part of, we'd love to hear from you.
You can find out more about our company culture in the HubSpot
Culture Code
, which has more than 4M views, and learn about
our commitment to creating a diverse and inclusive workplace
, too. Thanks to the work of every HubSpotter globally who has helped build our remarkable culture, HubSpot has been named a top workplace by Glassdoor, Fortune, Entrepreneur, and more.
HubSpot was founded in 2006. We're headquartered in Cambridge, Massachusetts, and we have offices in Dublin (Ireland), Sydney (Australia), New Hampshire, Singapore, Tokyo (Japan), Berlin (Germany), and Bogotá (Colombia).
Apply to HubSpot
About HubSpot
Office address
20 Hunter Street, Sydney, NSW, 2000
Company size
1001-5000 people
Founded in
2006