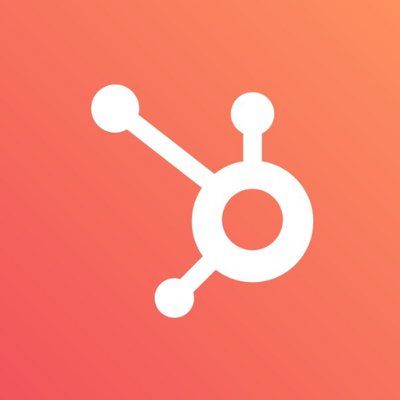 Principal Channel Consultant (ANZ) at HubSpot
Apply to HubSpot
HubSpot is looking for its next driven, effective, passionate, and highly skilled Principal Channel Consultant to join our Agency Partner program. A position responsible for the long-term customer success of our highest profile Agency Partners, you will work to support our Partners by providing strategic and consultative support to build and maintain success throughout our program.  
As a member of our Agency Partner program, your role as a Principal Channel Consultant will be to work to create customised solutions to help our top Agency Partners expand their service offerings, drive revenue and achieve better client campaign results. You'll be at the forefront of helping the agency world help their clients Grow Better. You will be responsible for channel customer success and retention through value-driven relationships with your agency partners.
In this role will
Serve as the main point of contact and advocate for our highest profile Agency Partners.
Possess a proven ability to identify and drive value to agency partners both within and outside of the HubSpot tools.
Have a passion for agency growth - you get excited when agencies achieve a goal as a result of your help and collaboration.
Independently and successfully manage a high volume of task execution, financial management and escalation cases.
Work well with sales and marketing departments to drive cross functional success of all top tier partners.
Have the ability to develop, manage and implement new program initiatives to drive channel retention and resell frequency.
Proactively identify potential customer issues and drive customer retention through product adoption and software value.
You'd be a great fit if you
Have experience in using marketing automation and/or CRM tools.
Are emotionally intelligent and can resolve issues with a consultative, business savvy approach
Have fundamental agency skills and deep understanding of their operations.
Have an innate ability to foresee potential issues and utilise the tools at hand to successfully drive value for these customers.
Are an independent leader on your team; one that your colleagues aspire to emulate.
Are process-driven and can develop and train agencies on things such as client onboarding, driving ongoing ROI and renewal processes for agency clients
Be comfortable in speaking to and influencing business owners and decision makers.
Get excited when your customers experience tremendous growth with your guidance and expertise
Have subject matter expertise outside of the HubSpot tools and a proven track record of continual technical learning
About HubSpot
HubSpot helps millions of organisations grow better, and we'd love to grow better with you. Our business builds the software and systems that power the world's small to medium-sized businesses. Our company culture builds connections, careers, and employee growth. How? By creating a workplace that values flexibility, autonomy, and transparency. If that sounds like something you'd like to be part of, we'd love to hear from you.
You can find out more about our company culture in the HubSpot
Culture Code
, which has more than 3M views, and learn about
our commitment to creating a diverse and inclusive workplace
, too. Thanks to the work of every HubSpotter globally who has helped build our remarkable culture, HubSpot has been named a top workplace by Glassdoor, Fortune, Entrepreneur, and more.
HubSpot was founded in 2006. We're headquartered in Cambridge, Massachusetts, and we have offices in New Hampshire, Dublin (Ireland), Sydney (Australia), Singapore, Tokyo (Japan), Berlin (Germany), Paris (France) and Bogotá (Colombia).
Confidence can sometimes hold us back from applying for a job. But we'll let you in on a secret: there's no such thing as a 'perfect' candidate. HubSpot is a place where everyone can grow. So however you identify and whatever background you bring with you, please apply if this is a role that would make you excited to come into work every day.
Apply to HubSpot
About HubSpot
Office address
20 Hunter Street, Sydney, NSW, 2000
Company size
1001-5000 people
Founded in
2006