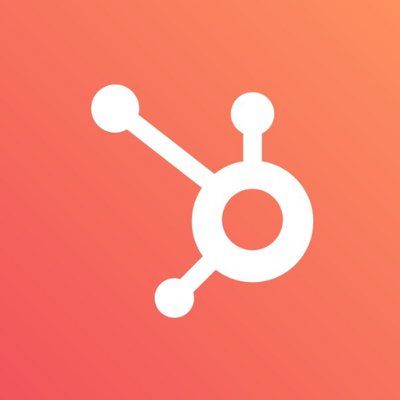 Sales Operations Analyst at HubSpot
Apply to HubSpot
HubSpot's Sales Operations team is looking for candidates who are interested in changing the way companies do business from the inside out. HubSpot is looking for a Sales Operations Analyst who will work directly with sales leaders in APAC to define the go-to-market strategy and help grow a world class Sales organisation. You will define strategic choices, plans, and programs to accelerate Sales growth and improve sales rep productivity. The focus of this work will be designing and executing strategic sales initiatives as well as providing operational and analytical support for high growth sales segments.
Responsibilities
Work with executive and sales leadership to define go-to-market strategies for the Sales organisation
Work with the sales representatives to support the day-to-day operational management of the sales organisation, enabling sales to spend more time on customer facing activities.
Work cross-functionally with Marketing, Business Operations, Finance, Recruiting, and Services to ensure smooth operation of the business and consistent achievement of operational plan and growth goals
Understand industry best practices of core sales operations functions including territory design & planning, comp design, quota setting, and business analytics
Partner closely with sales leadership to develop actionable, measurable projects and programs that accelerate sales growth and improve sales reps productivity
Build a strong internal network of experts and resources that can help drive effective change
Perform deep analysis on the leading, in-process, and lagging indicators
Package and sell recommendations to executive and sales management through a balance of quantitative analysis and qualitative "out-side in" perspectives
Candidates should have strong business consulting and analytical skills, be extremely well organised, and able to facilitate cross-organisational collaboration to drive actionable and measurable results. Strong candidates must have the ability to adapt quickly to the evolving needs of a high-growth SaaS business and create pragmatic and innovative solutions to complex business problems. MBA is preferred.
Role
HubSpot judges candidates on potential, not a list of skills. Folks that we've hired in the past include the following profiles:
Sales Ops or Customer Ops professionals
Management Consultants who are highly analytical
Logical candidates who have come through the ranks of a sales organisation
Strong sales leaders within an inside sales organisation who have experience with strategy development 
 Confidence can sometimes hold us back from applying for a job. But we'll let you in on a secret: there's no such thing as a 'perfect' candidate. HubSpot is a place where everyone can grow. So however you identify and whatever background you bring with you, please apply if this is a role that would make you excited to come into work every day.
About HubSpot
HubSpot helps millions of organisations grow better, and we'd love to grow better with you. Our business builds the software and systems that power the world's small to medium-sized businesses. Our company culture builds connections, careers, and employee growth. How? By creating a workplace that values flexibility, autonomy, and transparency. If that sounds like something you'd like to be part of, we'd love to hear from you.
You can find out more about our company culture in the HubSpot
Culture Code
, which has more than 4M views, and learn about
our commitment to creating a diverse and inclusive workplace
, too. Thanks to the work of every HubSpotter globally who has helped build our remarkable culture, HubSpot has been named a top workplace by Glassdoor, Fortune, Entrepreneur, and more.
HubSpot was founded in 2006. We're headquartered in Cambridge, Massachusetts, and we have offices in New Hampshire, Dublin (Ireland), Paris (France), Sydney (Australia), Singapore, Tokyo (Japan), Berlin (Germany), and Bogotá (Colombia).
By submitting your application, you agree that HubSpot may collect your personal data for recruiting, global organisation planning, and related purposes. HubSpot's
Recruiting Privacy Notice
explains what personal information we may process, where we may process your personal information, our purposes for processing your personal information, and the rights you can exercise over HubSpot's use of your personal information.
Apply to HubSpot
More jobs at HubSpot
About HubSpot
Office address
20 Hunter Street, Sydney, NSW, 2000
Company size
1001-5000 people
Founded in
2006
Related jobs