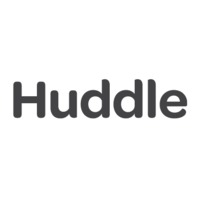 Partnerships Manager at Huddle
Apply to Huddle
Huddle is an exciting technology company that is revolutionising the way Australians buy and use insurance. Through a combination of AI, machine learning and our proprietary technology; When people choose Huddle to insure their cars, homes and holidays, they can claim online and get paid instantly.
Huddle is here to help people Save Money and Worry Less about their insurance and it's our award winning technology that enables us to deliver on these goals. Also, to help ensure that we maintain the highest social and environmental standards, we're proud to be a Certified B Corporation.
So, if you've ever wondered what it was like to work for an extremely fast-growing challenger brand, with strong ethics and a clear purpose, where no two days are the same, then we want to hear from you!
The role
A partnership pipeline has already been established, lots of businesses already want to start distributing Huddle's insurance policies eg: home loan, car loan and holiday booking companies. As the Partnerships Manager, you'll start off by integrating all of the current opportunities the business has in play. Going forwards the role will then also incorporate identifying and engaging new partnership targets for Huddle.
This role reports directly to the Growth & Partnerships Director, who will be providing full support and guidance as you take Huddle's partnership opportunities from ideation through to implementation. Essentially, project managing the integration of Huddle insurance products to partner environments and their sales processes.
Responsibilities will include
Solution/customer journey definition and scoping via workshops.
Resource allocation and scheduling - liaising with engineering teams on both sides to ensure work progressing on time.
Full ownership of timeline, roadmap and deliverable check points.
Managing multiple integrations at the same time, across different products (home, car, travel).
Coordination of necessary training of Partner staff members to ensure Huddle's AFSL is protected.
Setting up of all performance reporting between businesses.
Working with Huddle Compliance to ensure review/call recording/reporting requirements met.
Corporate Governance of partnership. Monthly review packs, quarterly face to face meetings.
User requests and set ups.
Identification of new Partnership opportunities.
Ideally you will be someone who is
Passionate about technology.
Customers focused, community-minded and environmentally aware.
An ethical decision maker who naturally maintains a high standard of compliance.
A collaborator and born problem solver.
Qualifications/experience
High comfort level building and nurturing relationships with business and technical stakeholders at all levels.
Experience with integrating platforms with a consultative approach.
A strong understanding of APIs, connecting internal databases and systems with external customer portals.
Background in sales, business development, or strong customer service experience.
Excellent negotiation skills, persuasive ability and communications skills.
Professional approach and excellent presentation and documentation skills.
Perks
Generous remuneration including share options.
Smart, engaged coworkers all focused on the customer outcome.
Great working environment with regular social events.
Career progression opportunities, some amazing mentors and a strong learning culture.
Office dog! Yes we regularly have dogs in our office, and more are welcome should you have one.
To apply, please send your CV to careers@huddle.com.au or click the button below.
Apply to Huddle
About Huddle
Office address
50 Holt Street, Surry Hills, NSW, 2010
Company size
11-50 people
Founded in
2006