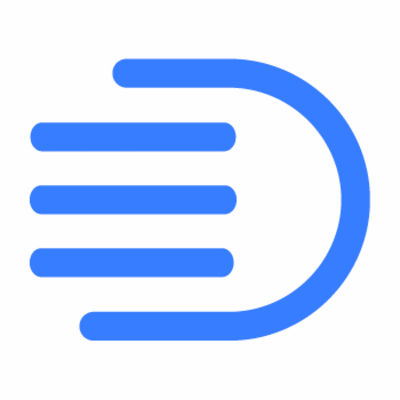 Software Engineer at InDebted
Apply to InDebted
InDebted is changing the way organisations recover overdue accounts by combining human values with high-throughput messaging and data-driven decisions. 


We are a fintech startup with the mission to positively impact the debt collection industry, ensuring that all parties are treated with fairness and respect. As innovators, we are obsessed with continuous improvement so as to deliver an exceptional experience to our customers. Backed by Carthona Capital and Reinventure, InDebted is one of the top-funded and fastest growing tech companies in Australia - disrupting a multibillion-dollar global industry.


InDebted is looking for experienced engineers to help us rebuild our platform from the ground up and potentially grow into a technical leadership position. As a core member of the engineering team, you will work on key features composing the main pillars of the new codebase while taking full ownership from conception to release.

What will you accomplish?


Research, analyse and translate business needs into solution architectures
Implement secure, self-healing, highly scalable serverless microservices
Ensure compliance best practices across the entire ecosystem
Take full ownership of features with implementation, integration & end-to-end testing, deployment, infrastructure management, logging and monitoring
Receive and provide constructive feedback verbally and through code reviews

What do we need from you?


Solid knowledge of testing principles, computer science fundamentals, algorithms, data structures, networking protocols, and distributed systems
Experience in diverse programming languages and paradigms, preferably two or more of: Golang, Python, Java, Scala, Clojure, C#, and/or JavaScript
Appreciation for managing infrastructure as code, though expertise is not required

What would make you stand out?


Experience working with our tech stack: Golang, Terraform, Serverless Framework, RDS Aurora, SQS, SNS, S3, ElasticSearch.
Prior technical leadership
Interest in the startup and technology space

How do we work?


We communicate constantly and informally throughout the day, both verbally and via online channels to facilitate asynchronous collaboration
We value time to the millisecond precision and we understand flexibility empowers self-motivated individuals
We encourage our teammates to work in whichever schedule they are most productive
As we grow and see fit, we embrace the minimum amount of meetings and processes

Why InDebted?


At InDebted, our core values drive everything we do. They are the basis from which we thrive for the benefit of our team members, our customers and our community.


Our values


Transparency Breeds Trust
Embrace Diversity, Ensure Equality
Collaborate, Challenge, Change
Act with Integrity, Be Accountable
Fuel the Rocket, Enjoy the Journey
The fine (*cough* fun) print


Do you like free food? So do we! InDebted provides breakfast, snacks (fresh fruit, nuts etc.), weekly lunches, a fully stocked bar (including soft drinks) and kitchen with a NutriBullet juicer and a Nespresso coffee machine
Teamwork is key! To ensure team cohesion, we host a variety of team building activities and events on a regular basis such as InDebted's Food ShowDown, monthly birthday celebrations and an annual company offsite
We're a scaling company and we want our people to scale too! Employee growth is incredibly important to InDebted so we provide means for upskilling and career progression in a transparent, supportive environment
Location, location, location! We are conveniently located across from the light rail stop in Pyrmont in a modern, pet-friendly building with an open plan office
We are looking for people with passion, grit, curiosity, and integrity who support different viewpoints, challenge the status quo and embrace diversity. If you are looking to be a valued contributor in a fast-paced startup environment, deliver your optimal work and represent your best self - then you are someone we want to talk to!

Learn more about us


Apply to InDebted
About InDebted
Office address
100 Harris Street, Pyrmont, NSW, 2009
Company size
11-50 people
Founded in
2016