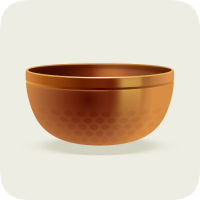 Lead User Experience Designer at Insight Timer
Apply to Insight Timer
Insight Timer is the top rated free meditation app globally.
We have reached 12 million users organically, but how do we get 100 million people into the platform and learning meditation? What is required to help new meditators engage at this scale?
We need a Lead UX Designer with minimum 6 years experience and working in product (mobile experience desired) to help us launch many exciting new features to our ever growing audience across the web, iPhone, iPad, Apple Watch and Android. You will utilize your full range of UX design experience including user research, wireframing and testing skills whilst also defining best practice for the team going forward.
What we're looking for:


6-10 years in UX Design, with a experience in a similar industry.
Demonstrated experience in product thinking.
Constantly inspired - motivated, and sweats the details.
Strong UX knowledge across iOS, Android, desktop apps and web.
Coordinate internal workshops with senior management and stakeholders.
Thrive in a collaborative workplace; reporting to the Head of Design, and partnering with the rest of the design team, product managers, engineers, and other disciplines throughout the company.
Appreciate big picture thinking and take on constructive feedback.
Enjoy a little flexibility in your work; our growth means there are constantly new things to work on every day, as such it's likely that you'll often be working across the board on new and exciting projects.
Roles and responsibilities


You will leading the UX design from all touch points, pairing with 3 Product Designers assigned to each pod. Your day-to-day will involve initial research on upcoming product releases, competitor analysis, hosting UX sessions with senior management, user testing and wireframing.
With the company being app focused over the past years, this new journey across all platforms creates a very exciting opportunity for a designer to get creative with the great content the company has, and form it into an industry leading cross platform experience used by millions across the globe on a daily basis.
About the company


Insight Timer is the top rated and most used meditation app on both iOS and Android; with 12 million users and 5,000+ of the world's top teachers.
Featured by TIME, Forbes, The New York Times and Vogue, Insight Timer also picked up the Editors Choice award by Google, and App of the Day by Apple across over 120 countries.
Apply to Insight Timer
More jobs at Insight Timer
About Insight Timer
Office address
210 Clarence Street, Sydney, NSW, 2000
Company size
1-10 people
Founded in
2009