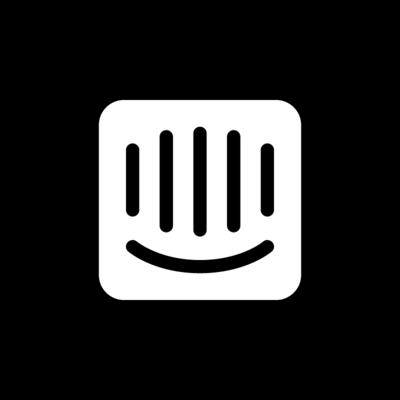 Customer Support Engineer at Intercom
Apply to Intercom
Communication has changed for people. It's changed for businesses, too.

Intercom is the only suite of customer messaging products that drives growth at every stage of the customer lifecycle—across acquisition, engagement, and support. Today more than 30,000 businesses use Intercom to connect with a billion people worldwide.

Join the company helping businesses grow revenue through live chat, and so much more.

What's the opportunity? 🤔

Do you have a strong need to understand how and why things work the way they do? Are you acutely aware of customer experience and upset when a company you're dealing with lets you down? If you have some engineering or web development experience and want to be a part of creating truly exceptional customer experiences then the Customer Support team at Intercom is right for you.


We're looking for a support engineer to join our team in Sydney. This is a very hands-on, technical role, that is much broader than a typical ticket-based support position. Our Support Engineers partner with our customers to tackle the challenging technical issues they face in innovative ways. In this role, you will be directly responsible for helping people integrate Intercom into their products, diagnose and report problems they have, and serve as the bridge between our customers and our product teams.

We use Intercom to support Intercom customers
, so whether you're just starting out in your career or want to get a deeper understanding of fundamental customer motivations and how those are applied to building an ambitious, world-class product, this role provides that great opportunity. We have all experienced terrible customer service. Robotic agents running through a script of predetermined messages, never helping or sympathizing, just programmatically following instructions. That's the opposite of who we are.

What will I be doing? 🚀


Debug complex issues with an understanding of both our own codebase and the many technologies employed by our customers
Solve technical problems for customers on a daily basis
Utilize inherited and learned technical knowledge (including but not limited to: Ruby, Ruby on Rails, Ember.js, MongoDB, MySQL, Redis, Pusher, nginx, Sinatra, Sidekiq, and lots more) to build tools that will help increase the efficiency and effectiveness of the team and its processes
Influence the direction of the Intercom product through daily communication with our customers and consistent collaboration with our product teams

What skills do I need? 📖

The basic requirements to be successful in this role are:


Solid basic knowledge of programming. You don't have to be proficient in one of the languages we use (Ruby and JavaScript) but you should have an active interest in learning them
Computer Science degree or 1-2 years working in a web development background
Previous experience with problem solving in a troubleshooting environment
A real interest in helping a high volume of customers who range from experienced developers to non-technical
The ability to rapidly switch gears while retaining focus on the bigger picture
Excellent written communication skills with the ability to explain complex topics in easily understood, concise language [English]
Ambition, eagerness to learn and improve, passion for tech and the future of the internet

Bonus skills & attributes 🙌


Strong knowledge of Ruby and/or Ember.js frameworks
Familiarity with native mobile development (iOS and/or Android)

Benefits 😍

We are a well treated bunch, with awesome benefits! If there's something important to you that's not on this list, talk to us! :)


Competitive salary and equity in a fast-growing start-up.
Catered lunch every weekday, plus a fully stocked kitchen.
Regular compensation reviews - we reward great work!
Flexible holidays so you can take time off when you need it.
Healthcare stipend towards private health insurance for you and your partner/spouse.
Commuting is a breeze with our generous public transport allowance.
MacBooks are our standard, but we're happy to get you whatever equipment helps you get your job done.
Apply to Intercom
About Intercom
Office address
285A Crown Street, Surry Hills, NSW, 2010
Company size
501-1000 people
Founded in
2011