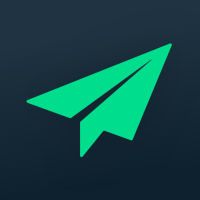 Apply to Invoice2go
We're looking for a mid-level Javascript developer to join us in our Sydney office. This is a great time to join. Our battle with the monolith has been won (pretty much) and we're well on the way to a new home in AWS. All good so far but there's more to do…
We're big fans of modern micro-service patterns: orchestration, choreography, event sourcing, etc.. We left .NET behind in favour of Node.JS, AWS, Dynamo and Kinesis. Whilst we're "in" AWS we're not yet "fully in" AWS. We won't be happy until we're 100% containerised, continuously deployed and delivering world class uptime across all of our services.
You'll be a core part of the engineering team owning elements of the solution from end-to-end. You'll work with senior developers and architects to design new micro-services and improve those we already have in production. Above all you'll love working in a creative, supportive team environment whilst having access to the latest tools and technologies.
What you'll be good at?
Solid Javascript experience
Node.js
A good understanding of RESTful APIs
Experience designing and implementing unit tests
What is nice for you to have?
Typescript
Exposure to AWS (SQS, S3, SNS, EKS)
An understanding of micro-service architectures
Experience with containerisation technologies
About Invoice2go
Invoice2go is the world's top selling invoicing app, but we haven't stopped there. Equipping business owners with the most straightforward way to run a business, Invoice2go brings together all the tools needed to get the job done: From winning jobs, tracking estimates and payments, and offering the ability to pay any way.
We're on a mission to simplify the lives of small business owners around the world so they can focus on what matters most.
Invoice2go was founded in Australia by Chris Strode, a small business owner who came from a family of tradespeople, and wanted to help them streamline their invoicing.
Today, we are backed by $60 million in funding from Accel, Ribbit Capital and OCV Partners, and trusted by business owners across 160 countries to send $24 billion in invoicing every year. The company employs a world-class team from its offices in Redwood City, California and Sydney, Australia.
We're working hard to solve big challenges for the smallest of businesses, and we're always looking for talented people to join our team.
Invoice2go is an equal opportunity employer. In accordance with applicable law, we prohibit discrimination against any applicant or employee based on any legally-recognised basis, including, but not limited to: veteran status, uniformed service member status, race, colour, religion, sex, age (40 and over), pregnancy (including childbirth, lactation and related medical conditions), national origin or ancestry, physical or mental disability, genetic information (including testing and characteristics) or any other consideration protected by federal, state or local law. Our commitment to equal opportunity employment applies to all persons involved in our operations and prohibits unlawful discrimination by any employee, including supervisors and co-workers.
Apply to Invoice2go
More jobs at Invoice2go
About Invoice2go
Office address
73 Miller Street, North Sydney, NSW, 2060
Company size
51-200 people
Founded in
2002